The twenty-first-century business ecosystem runs on data, and ServiceNow reporting is an outstanding source of up-to-date information that enables us to visualize data in a shareable way. In addition, businesses increasingly invest in reports and analytics to improve their operations and facilitate decision-making. ServiceNow reports enable users to make informed data-driven decisions, identify trends, and drill through data across real-time reports.
This article will cover ServiceNow out-of-the-box reports and other reporting types, their functionality, and limitations. We will look at ServiceNow's advanced reporting and show you how to create reports in ServiceNow. Moreover, we will discuss the importance of integrating the ServiceNow platform and other applications for dealing with complex data.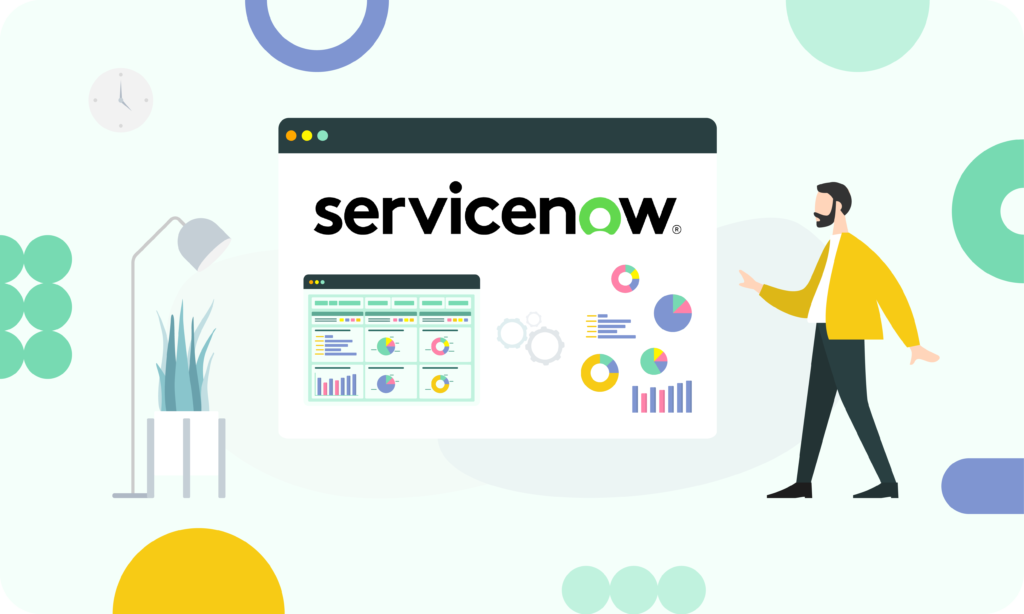 ServiceNow Out-Of-The-Box Reports
ServiceNow reporting is an excellent feature that allows users to create and share reports. They can dynamically represent enterprise data and be shared across the organization using emails, landing pages, service portals, or dashboards. ServiceNow users can use out-of-the-box (OOTB) reporting to get regular insights about data. One of its primary functions is that users can create reports themselves. Moreover, businesses can visualize and control team performance, IT infrastructure supply, and IT support resource consumption.
OTTB reporting aspires to bestow an easy way for report creation, offering specific features for different vendors. For instance, it's possible to create reports that provide insights into instance-specific data, such as SLAs, assets, KPIs, incident management, contracts data, knowledge base feedback, etc.
If you need more than OOTB reports for your business, you can always use pre-built reporting tools like Report Designer or Report Builder to create complex reports with much more flexibility. Report Builder has a wide range of functions in a single panel, allowing you to customize a report, preview it, and share it with others using the Share panel. On the other hand, Report Designer has different tabs for data source selection and configuration and can collaborate with imported data and MetricBase time series.
ServiceNow Out-of-the-Box Reports Benefits
ServiceNow out-of-the-box reports features offer business leaders an invaluable resource to gain deeper insights and oversight across three fundamental domains:
Management of IT Infrastructure Deployment
This functionality empowers users to closely monitor various facets of IT service delivery, including incident management, system downtime, service availability, and initial response times. These observations allow IT leaders to evaluate the operational efficiency of their IT department in handling workloads and resolving issues.
Tracking IT Support Resource Utilization
The advanced reporting tools within ServiceNow enable organizations to oversee their IT expenditures meticulously. This capability aids in fiscal management by keeping tabs on departmental costs and identifying areas where departments may surpass their allocated budgets. These revelations help management gain a comprehensive understanding of the factors contributing to budget overflows.
Assessment of Team Effectiveness
ServiceNow's reporting functionalities provide an in-depth view of IT team performance. IT leaders can harness these insights to fine-tune IT support operations, pinpoint areas for improvement, boost workforce productivity, and monitor performance metrics such as the number of incidents handled per team member. These data-driven insights facilitate the optimization of IT processes and ensure the efficient delivery of services.
ServiceNow Reporting Types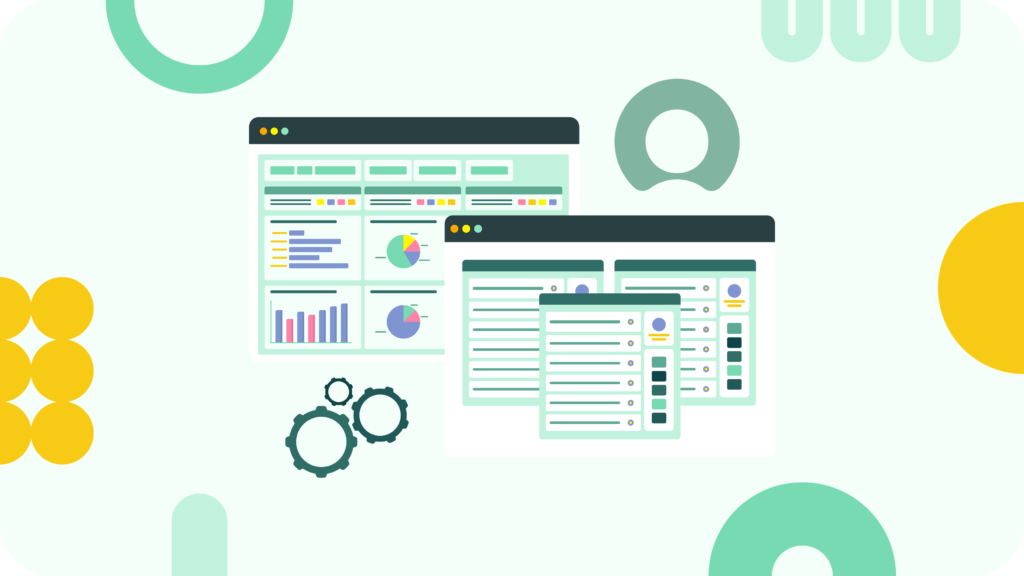 ServiceNow reporting use has many benefits, such as the ability to watch data through pre-defined customized reports or dashboards or automate the generation and distribution of reports. Nevertheless, OOTB reports in ServiceNow include more or less 30 report types, and selecting the right kind of chart or just adding some features can be quite a quest. So, let's take a closer look at report types and ServiceNow reports examples:
Bar reports visualize and compare data across different categories or dimensions. Each bar represents a category, and its length or height corresponds to that category's value, making it easy to compare deals across different dimensions.
ServiceNow Reports Examples: bar reports, bar charts, histogram reports.
Pie and Donut reports show the distribution, informing users that the part-to-whole comparison should be the main takeaway. They visually represent how a whole is divided into constituent parts, making it easy for users to understand the relative proportions.
ServiceNow Reports Examples: pie chart, donut reports, semi donut reports.
Time series reports explain trends and data over time and use MetricBase data. They are valuable for visualizing and analyzing data that evolves or fluctuates over time, making it easier to identify patterns, trends, and changes in data.
ServiceNow Reports Examples: column reports, line reports, area, and spline reports.
Multidimensional reports help to find and show interconnection between different variables. These reports are particularly useful for exploring complex data relationships and uncovering insights that might not be apparent in traditional, one-dimensional reports.
ServiceNow Reports Examples: multi-level pivot table, bubble report, heatmap report.
Scores envision single data as an isolated value or include them in an accompanying table. These reports are suitable for presenting key performance indicators or specific metrics clearly and concisely, allowing users to quickly assess the value or status of a single data point within the context of a more extensive report or dashboard.
ServiceNow Reports Examples: dial report, single score report, speedometer report.
Statistical reports to collect, visualize, and interpret data to analyze the statistical values like medians and means. This type of ServiceNow reports are designed to help users assess and understand statistical aspects of their data, making it easier to identify trends, anomalies, and critical statistical measures like averages and medians.
ServiceNow Reports Examples: trend report, control report, box report.
ServiceNow Reporting Analytics Functionality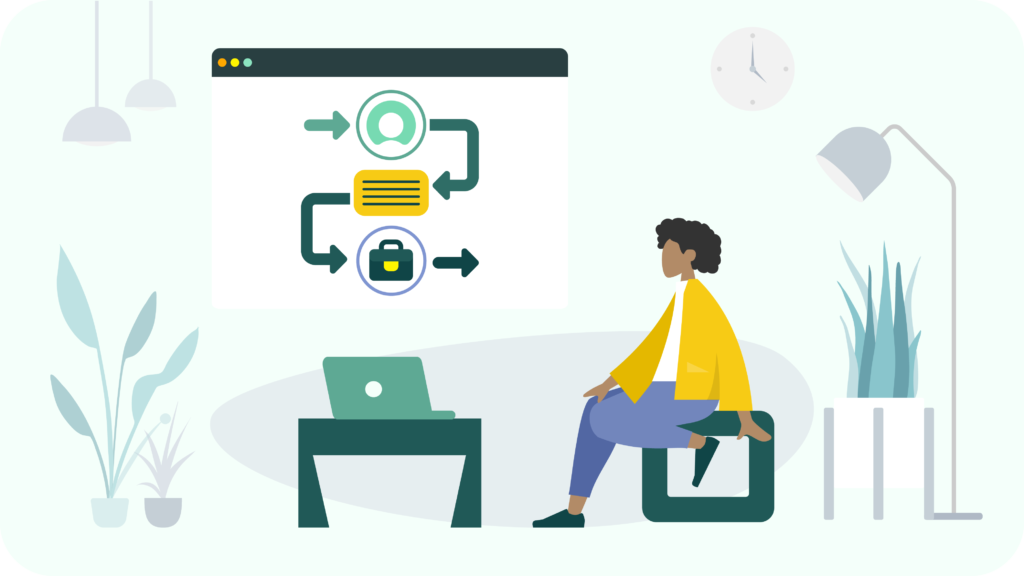 The main difference between reporting and analytics in ServiceNow is that the former shows the current data state and trends. Still, properly customizing and integrating ServiceNow reporting and analytics tools can enhance its reporting functionality.
ServiceNow comes up with an adequate OOTB reporting performance that lets users create custom reports by themselves using a pre-built reporting tool (Report Builder or Report Designer). These tools allow the creation of reports and dashboards to visualize service data, such as the number of closed, opened, or resolved incidents over time. In addition, users can create custom metrics for measuring customer satisfaction response time and track specific key performance indicators. Reporting helps to make decisions about IT service provisioning, IT team performance, and IT support resource consumption.
However, ServiceNow reporting analytics have limitations. For example, the analyzed data is limited to ServiceNow data, and it's possible to access up to 180 days of historical data. To deal with these limitations, businesses integrate ServiceNow with other solutions we will discuss later.
ServiceNow Reporting Limitations
Even though OOTB reporting has plenty of benefits, they are often quite limited for businesses seeking more subtle insights. First of all, limited reporting, namely, users can't run reports from different sources but use data within the ServiceNow platform. Another limitation is the possibility to do only current data reporting. Users can only see the state of existing data and can't track history chronology or analyze trends. For in-depth analysis and reporting, organizations have to use other pre-built solutions.
Next is poor dealing with large data sets, as users can't deal with sizable amounts of data because of poor running functions, as extensive data reports can cause system overload and slowing down. Second-to-last is slow generation and delays in reporting as the platform can't handle heavy data, and this causes performance degradation and affects the readiness of report generation. It influences the ability to produce up-to-date data as users try to create reports outside of working hours. Last but not least, there is poor data availability for non-ServiceNow users. Since the platform can use just its data, it's quite difficult for users of other programs to get full access to these reports. It's possible to share reports with non-ServiceNow users but without the possibility for them to change, interact, or deal with reports.
How to Create Reports in ServiceNow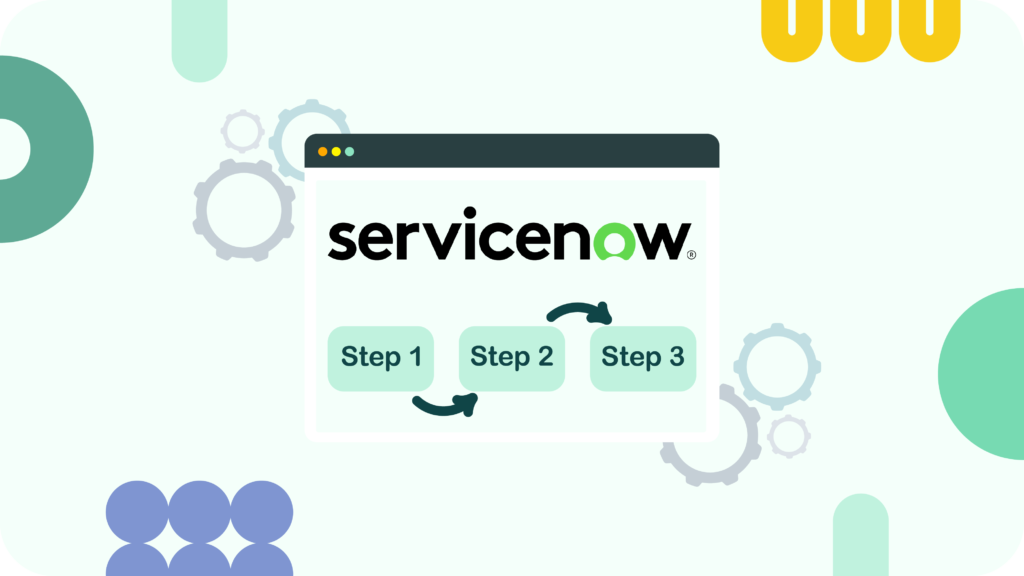 Let's take a closer look at how to create reports in ServiceNow.
Open the Search bar, open Reports, or go to the Reports app by navigating to All > Reports.
Select Create New.
Name the report entering data in the Report name field (use a clear name).
Complete mandatory fields, such as Report name, Source type, and Data source.
You can create reports from a Data Source or a Table in the Source type.
Select the Data section to define criteria that can be reapplied in other reports.
Choose a Table source for your record and specify all the requirements for data selection from the table.
Select a Data Source.
Click on the Next button to navigate to the Type tab.
Choose the proper format between Pie and Donut reports, time series reports, bar reports, and scores.
Go to the Configure tab and control data visualization.
Go to the Style tab to change details like color, size, or other visual details.
ServiceNow Advanced Reporting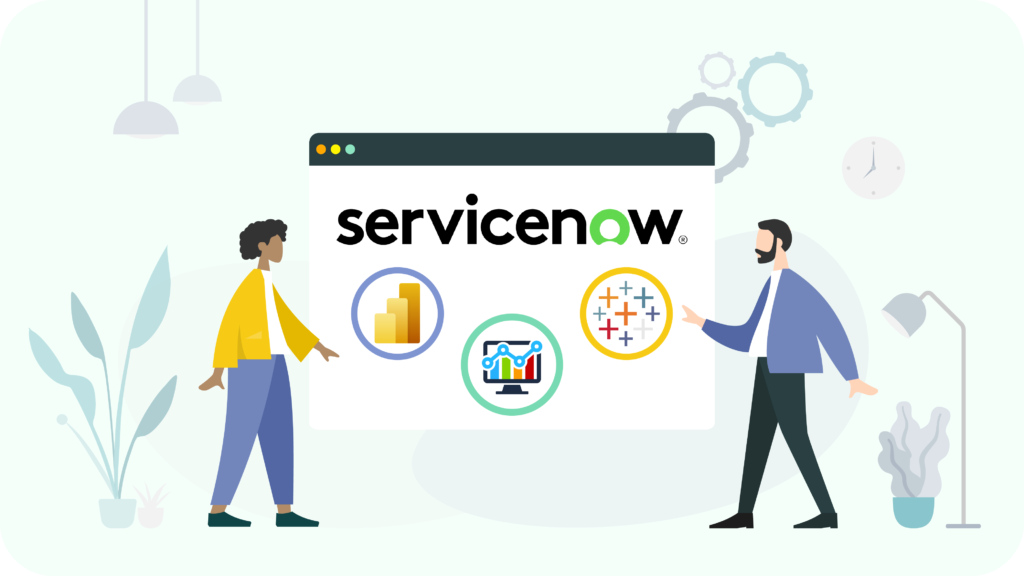 ServiceNow advanced reporting addresses ServiceNow out-of-the-box limitations by providing a solution for handling complex data types and larger volumes. Moreover, it seamlessly integrates with external analytics and visualization tools like Power BI or Tableau, offering higher customization and flexibility. It excels in delivering near real-time analytics, comprehensive insights, and the ability to build customized reports.
ServiceNow Reporting with Power BI
ServiceNow reporting with Power BI enables users to handle complex data. It's an outstanding tool that supports all kinds of reports and permits you to work with multiple data sources. It allows us to build custom advanced reports and survey specific work areas.
Both platforms deal with data reporting, and ServiceNow Power BI integration requires time and money investments. Still, users can connect ServiceNow to Power BI with a third-party connector, such as ServiceNow Power BI Connector. It also requires some money investment but consistently saves time as users can transfer data automatically without any code needed. It allows us to visualize and analyze data and create reports easily.
The Power BI ServiceNow integration makes the generation of complex reports simple, mainly when the data are exported in Power BI. Moreover, users can extract the required data from the ServiceNow platform and integrate it with other sources. Read here to learn how to perform ServiceNow Power BI integration.
ServiceNow Reporting with Tableau
Another option for complex data processing is ServiceNow reporting with Tableau. It allows users to maximize analysis processes and escalate reporting. This integration between two powerful platforms enables us to get the full potential of data, providing advanced reporting, analytics capabilities, and data visualization functionalities. Tableau and ServiceNow integration can help leverage the full potential of data. It equips businesses with up-to-date reporting functionalities that help generate ServiceNow reports and visualize complex data.
Users can connect ServiceNow and Tableau by using Tableau Connector for ServiceNow. It's an excellent app created for seamless integration between two platforms without third-party interference. Furthermore, it ensures that all data operations occur entirely within the ServiceNow instance. Learn more about the connector and its key features here.
The integration itself is relatively simple and offers different options for configuration. Moreover, it significantly improves ServiceNow reporting capabilities. Read more about how to perform ServiceNow Tableau integration.
Recap
ServiceNow is a powerful IT service management platform but also an excellent choice for reporting and analysis. Configured correctly, it allows users to track service data and gain valuable insights into overall IT performance. For companies that only need general reports, ServiceNow OOBT is a good option, while integrations with Power BI or Tableau are required to manage advanced and complex reports.
Although ServiceNow out-of-the-box reports are not fully developed and have some limitations, users can use it to create reports that reflect the current state of information. In addition, the integration capabilities of Power BI and Tableau coupled with ServiceNow functionality allow maximizing the value of ServiceNow data and assures a competitive advantage by improving service quality and reducing downtime. If you want to get targeted reports and optimize operations, try ServiceNow reporting.