Customers today are demanding, unfaithful, and super-informed, and when they have problems, they expect fast solutions, which is precisely what ServiceNow CSM aims to offer. The relationship with clients is the most valuable resource of any business, but it can also be somewhat conflicted. Implementing a CSM (customer service management) approach is an ideal solution to excel in customer service amidst rising consumer expectations.
This article will outline CSM ServiceNow features and discuss some use cases to transform customer service into a smooth and efficient machine and open up new growth opportunities for businesses.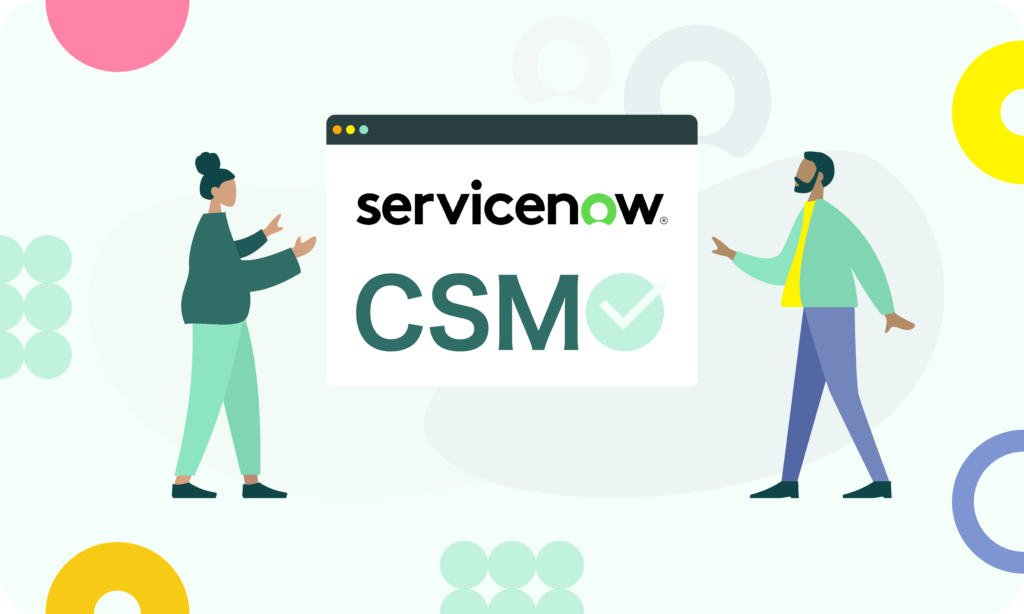 What is Customer Service Management (CSM)
Let's provide an overview of what is customer service management. CSM is a practice, strategy, and technology that can provide your business with the tools, training, and day-to-day support needed to deliver exceptional customer service. Every interaction with the customer is an opportunity to improve their knowledge of their preferences and needs. Organizing information, understanding customers' needs and fundamental aspects, interacting with them, and offering personalized service are the hallmarks of good customer service management in a company. CSM is important because it directly links customers and the company. Providing a high level of customer service helps to build a network of loyal clients who are critical for growing an organization. In addition, using the right CSM software can make it easier to manage customer expectations and deliver effective services.
CSM vs CRM
CSM is a customer-oriented business approach that uses a customer relationship management (CRM) system to create and maintain long-term mutually beneficial relationships. Let's look at some of the similarities and differences that distinguish CSM vs CRM in detail. They both cover companies and businesses of various types and sizes that need to improve customer experience. Even though they have the same target audience, they have different objectives. CRM helps to improve relationships with customers by analyzing every interaction between consumer and company while CSM concentrates on improving customer service by using the best ways to solve consumer's problems. Another difference between CSM and CRM is the purpose. The first one seeks an integral experience at all times for the user and customer. That is why it foresees and generates actions that accompany the customer in his journey. While the second one is simply a software for organizing, maintaining, and retrieving important customer information in real time.
What is CSM in ServiceNow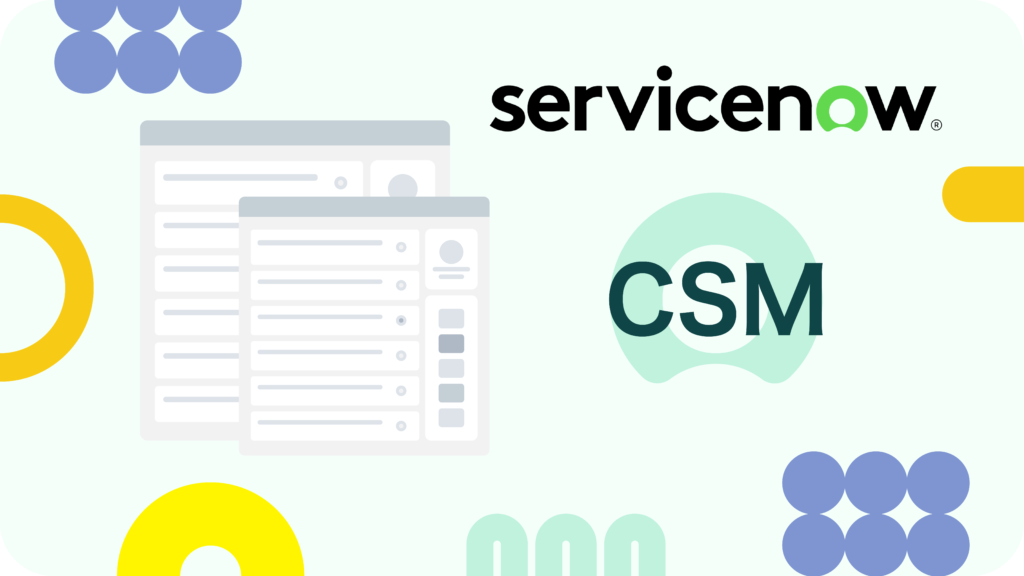 Excellent service means more than just engaging your customers. It connects customer service with other teams to solve problems quickly and proactively. So, what exactly is CSM in ServiceNow? CSM in ServiceNow is a tool that allows you to choose communication options by utilizing multi-channel interactions. Customer questions are quickly directed to the appropriate qualified agents. Using an online customer service portal, you can automate repetitive inquiries, provide solutions through an extensive knowledge base, and allow customers to communicate with each other and the provider's experts.
With ServiceNow CSM, you'll be connected to all other ServiceNow apps without additional integrations. It helps handle a wide variety of user requests, and it has a wide range of functionality such as secure external access, self-registration, customer portal, consumer portal, chat agent, agent workspace, central case management, assignment workbench, actionable case flows and case closure flow. In addition, some benefits of using CSM ServiceNow include easy configuration and modification, effective case management, and successful incident management. Furthermore, it significantly reduces decided costs, automates workflow and business rules, creates loyal customers, and provides exceptional customer service.
ServiceNow CSM Fundamentals
When exploring the field of customer service management, it is essential to investigate ServiceNow CSM's fundamental aspects thoroughly. These aspects encompass a comprehensive understanding of its features, implementation, configuration, and use cases. Doing so can establish a solid foundation for successful customer service management. It is imperative to thoroughly address the fundamental aspects of ServiceNow CSM when delving into customer service management. These include a comprehensive understanding of its features, implementation, configuration, and use cases.
ServiceNow CSM Features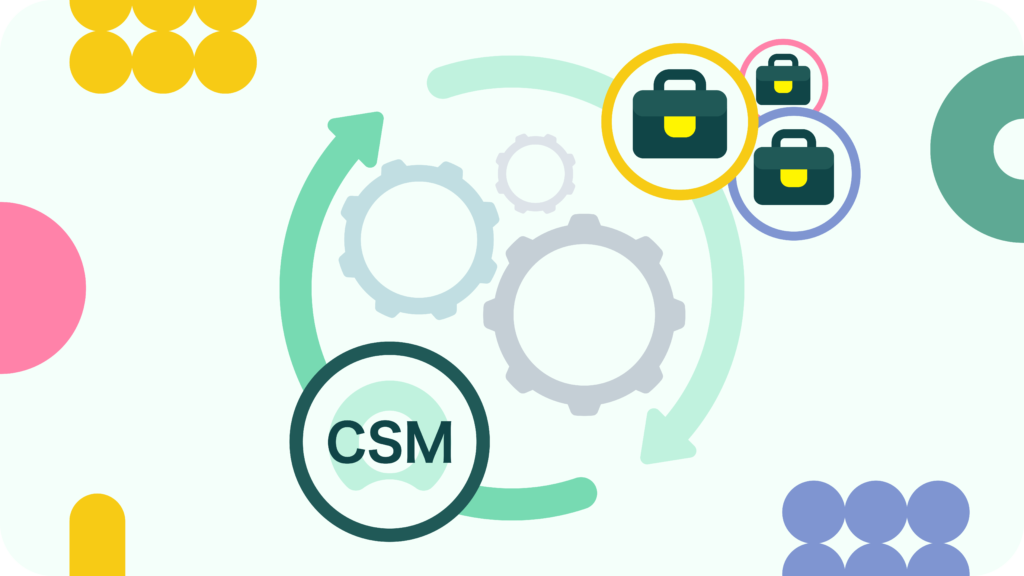 ServiceNow defines CSM as a coordinated effort among customers, customer service, and other groups to provide assistance and solve problems. It is a set of systems and tools to efficiently monitor and track a company's customer interactions to manage the customer experience holistically.
Being an omni-channel platform, ServiceNow CSM features include configurable workspace, automated case-based routing, knowledge management, automation and insights, and proactive service.
Configurable workspace helps create a personalized workspace for agents, providing them with a single interface for managing customer interactions. It reduces agents' time switching between other tools and applications, allowing them to focus on resolving customer issues quickly and accurately.
Case-based routing allows incoming service requests or incidents to be automatically routed to the most appropriate agent or team based on their competencies, capabilities, and availability.
Knowledge management provides a centralized knowledge base that agents can use to resolve customer issues quickly and efficiently, reducing the time agents spend searching for information and allowing them to focus on delivering high-quality service to customers.
Automation and insights improve the productivity of agents and ensure that they can provide faster and more accurate resolutions to customer issues, resulting in a better customer experience.
Proactive service enables real-time definition and monitoring of service. It allows agents to proactively manage and resolve issues before they escalate, improving the customer experience and reducing the workload on agents.
These ServiceNow CSM features enable businesses to deliver high-quality customer service efficiently and effectively, ultimately increasing customer loyalty and satisfaction.
ServiceNow CSM Implementation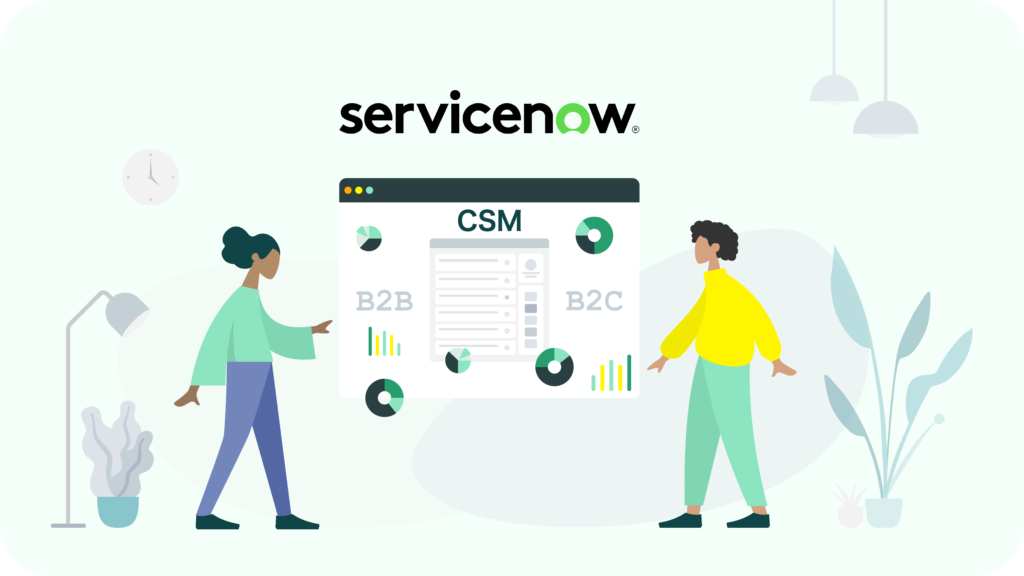 ServiceNow's customers want their implementations to be successful. It means meeting internal demands, staying on time and budget, and mitigating risk. To overcome these challenges, they need an adaptable structure that enables repeatability and uses a single global technology platform to meet the global needs of the largest and most complex customers.
If you want to do ServiceNow CSM implementation, create a roadmap with clear steps in an early stage. Define business models, customers, products and services, and the structure of your customer service organization. CSM supports two business models: Business-to-Business (B2B) and Business-to-Consumer (B2C). To lay the foundation for implementation, extensive research is conducted on the client's current systems to identify the customer's type. If it's a B2B model, you can support accounts and contacts and configure customer relations and account teams. If it's a B2C model, you can assist individual customers.
Once the client's type has been identified, define the product type you support: product models, product relationships, asset relationships, install base or service contracts. Specify the ServiceNow CSM routing options: matching rules, assignment rules, assignment workbench, or Advanced Work Assignment (AWA) for Workspace and the best communication channel: chat, phone, email, and self-service portals. Last, define how to share knowledge with the customer using a knowledge base or search.
When doing a ServiceNow CSM implementation, rigorously choose when to customize and when to configure. It's good to stick to the CSM baseline and use case type to keep up with the rapidly evolving platform and provide fast and effective solutions. The impact of a CSM solution is vital for both agents and customers, and adequate anticipation, planning, and instructions can provide a significant advantage and increase the satisfaction of customers.
ServiceNow CSM Configuration
ServiceNow Customer Service Management offers an innovative approach to customer service. It configures functions, components, and integrations required. ServiceNow CSM configuration uses guided setup to organize activities into different categories, providing essential data about tasks and links to helpful information.
ServiceNow CSM Guided SetUp
To perform initial configuration of any product, utilize the ServiceNow Customer Service Management guided setup: All > Customer Service > Administration > Guided Setup > Get Started. Guided setup sorts all activities into categories that provide planning tips, pre-configuration steps, and links to useful materials. It tracks all the completed actions enabling you to stop and carry on where you have stopped.
Guided Setup Homepage
The home page provides a sketch of configuration modes. Select the guided setup button and press Continue to begin the configuration.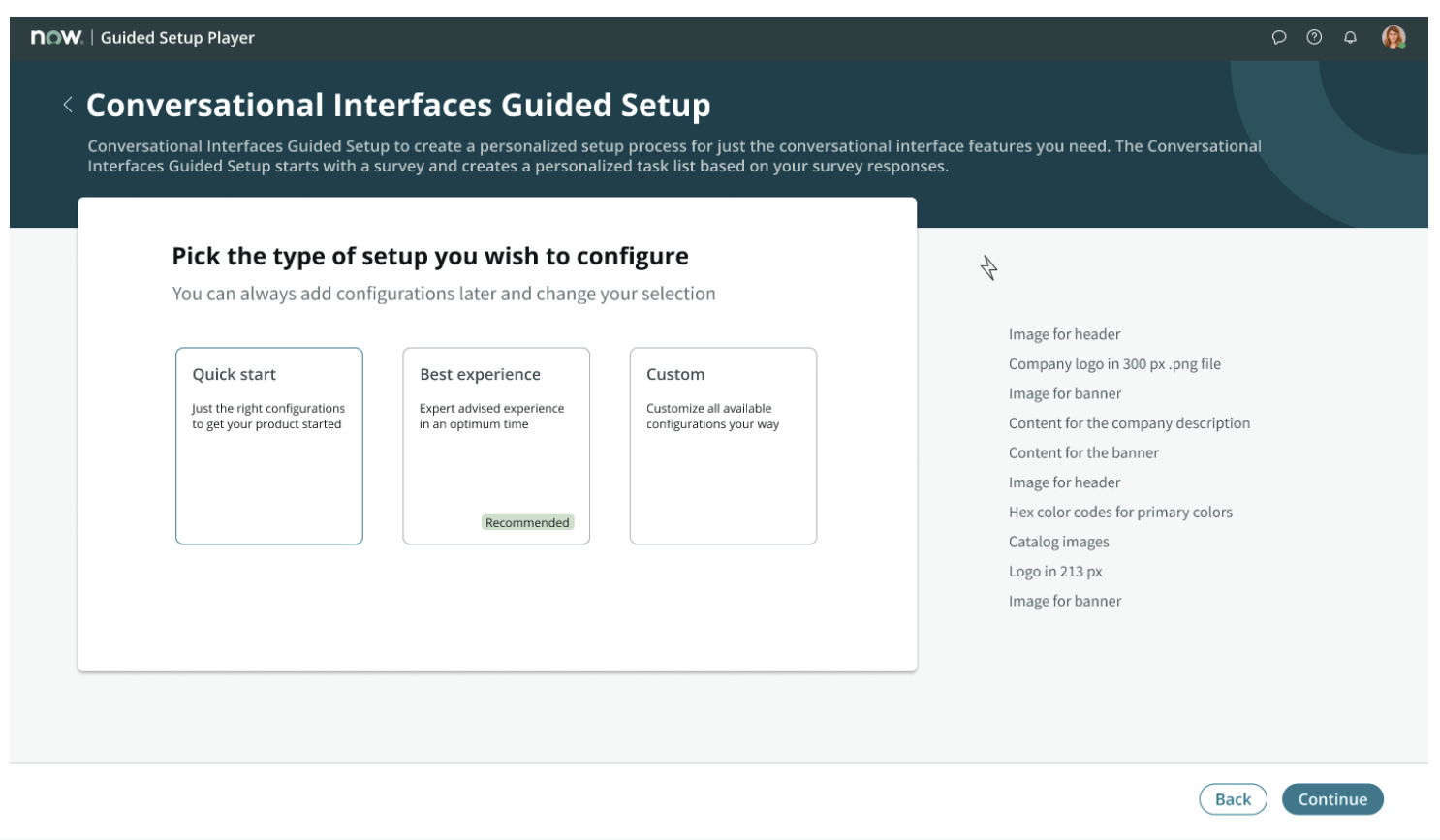 Source: ServiceNow Product Documentation
Guided Setup Categories Page
The categories page contains a review and descriptions of the categories and related tasks. Click on the pull-down arrow to view information about the category, or press the Start button to initiate configuration.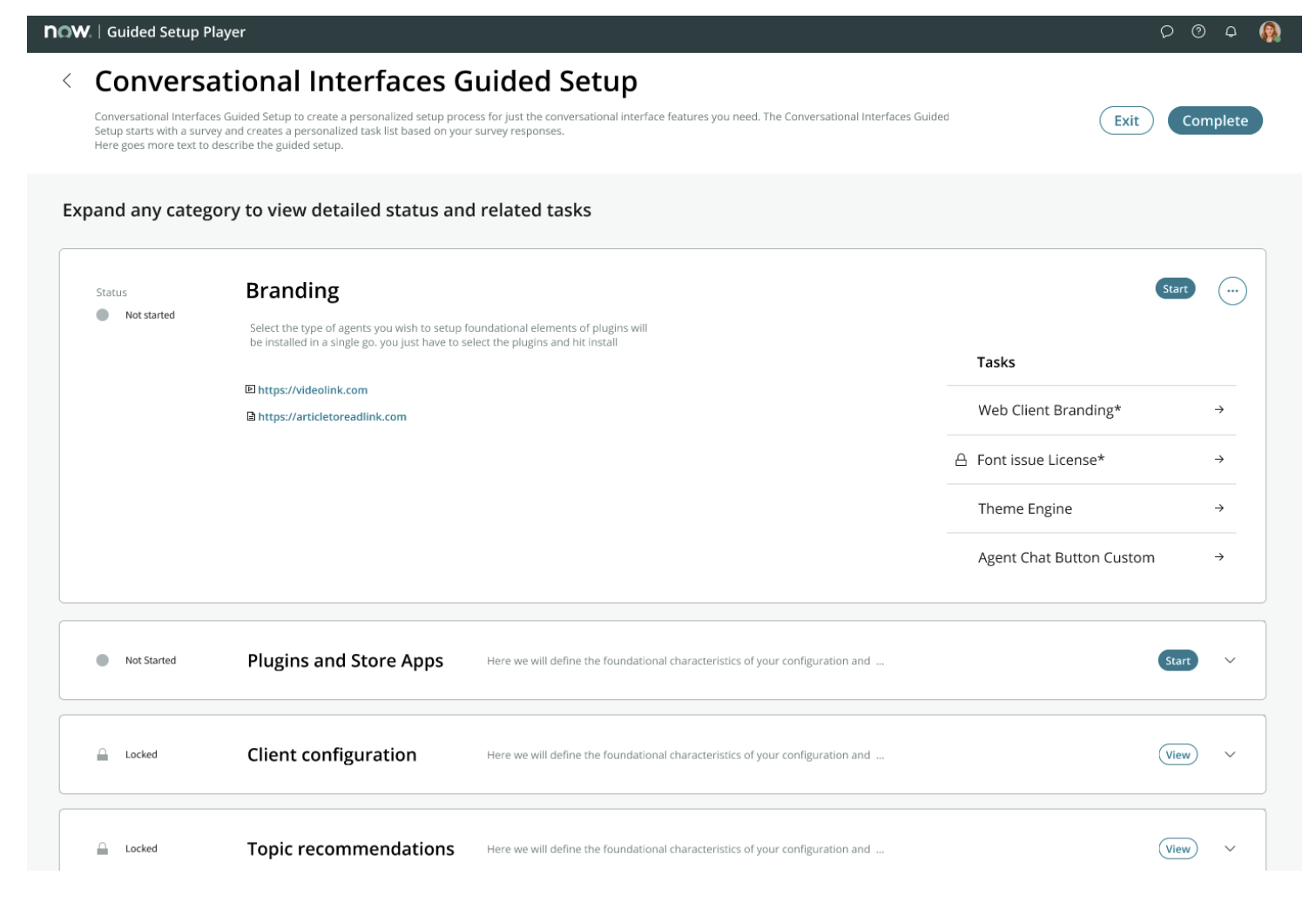 Source: ServiceNow Product Documentation
The completion indicator shows the progress. It indicates a specific category and its status. An empty circle means the category isn't initiated; a lock symbol means you can view configuration tasks but can't execute them because it isn't activated; green circle – the category has been completed.
Category task completion status – you can start or continue working on tasks or alter the statuses of completed tasks.
Category information – the category's name and description, additional scheduling information, and links to other content are presented.
Tasks show the list of all activities and their completion status. The filter above is used to select and view only complete or incomplete assignments.
Guided Setup Task Page
To accomplish a task, click on it and check the Mark as completed.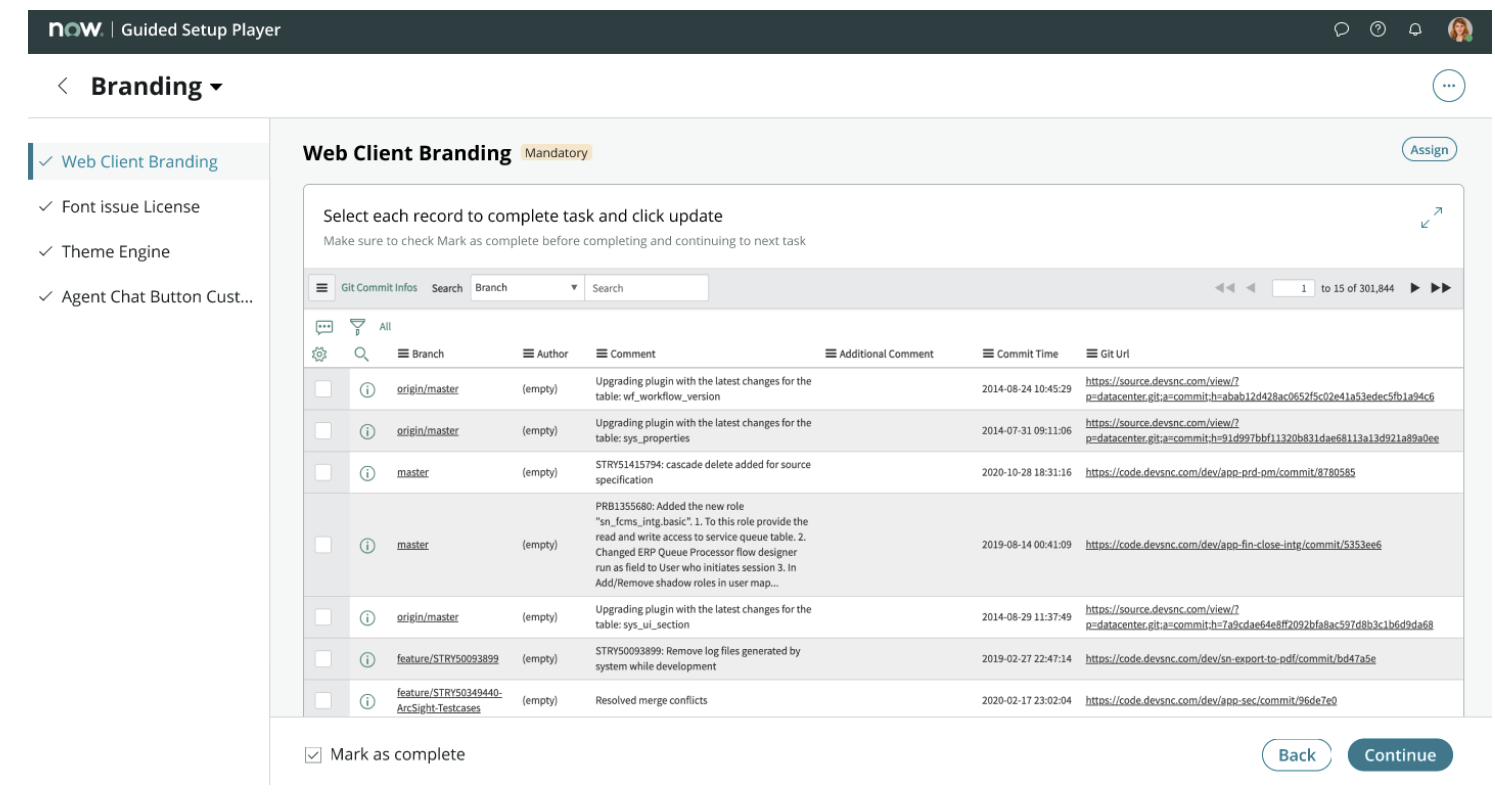 Source: ServiceNow Product Documentation
You can perform also other actions:
<Category> is used to visualize all the categories.
Assign (in the upper right corner) allows to assign a specific category to an administration who gets a notification of assigning by email.
Add notes about the completion stage of the task when assigning it to another administrator.
Mark tasks as complete in order to move to the next task.
For more information about tasks press the Help Button with a question mark icon.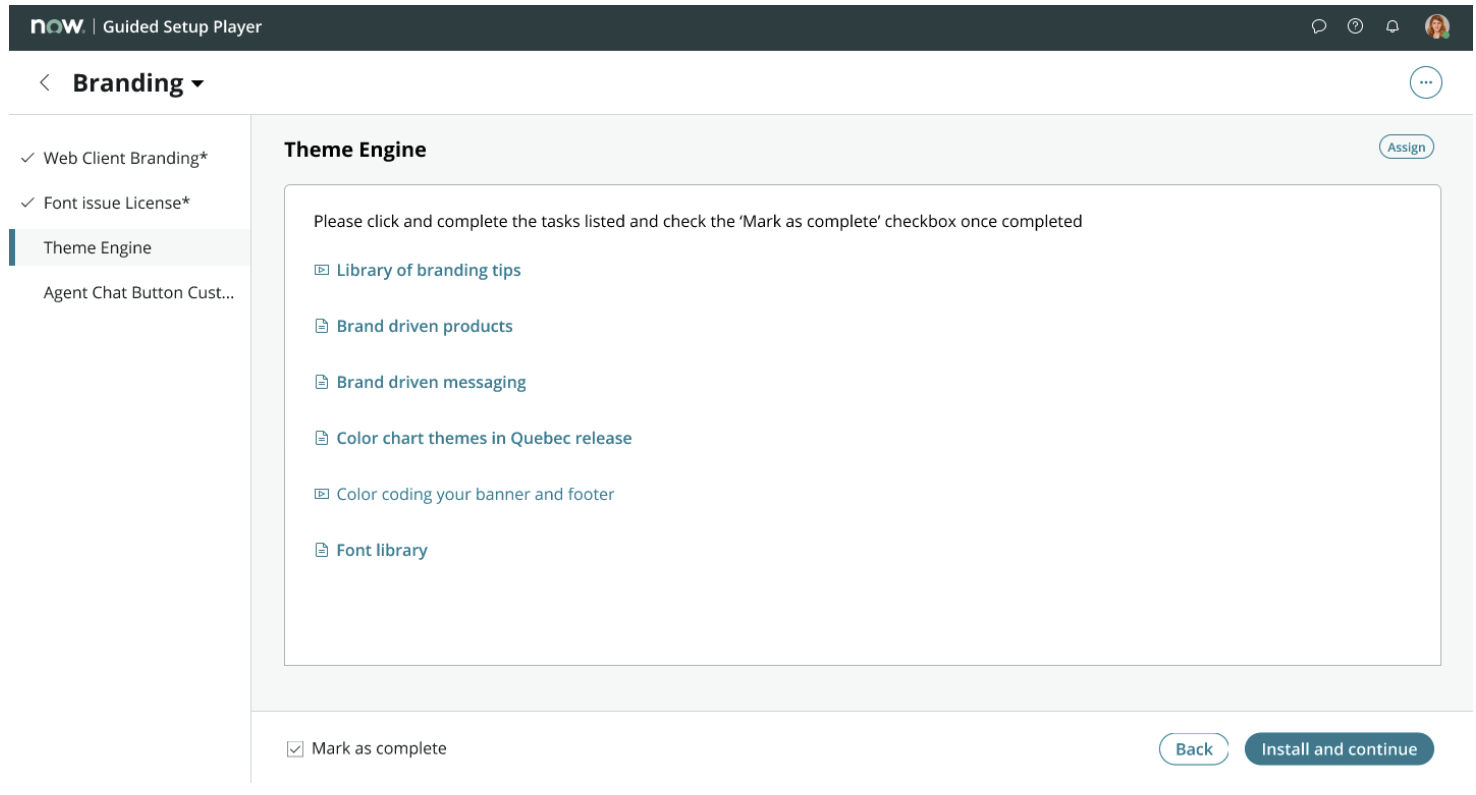 Source: ServiceNow Product Documentation
Other guided setup features
There are two crucial buttons while executing tasks. The lock button means you can't run the task because it can't be accessed. You should complete the previous task or enable the plugin to unlock it. After starting a task, the Get Started Button is changed to the Continue button. Other buttons change to let you modify, continue, and complete tasks.
ServiceNow CSM Use Cases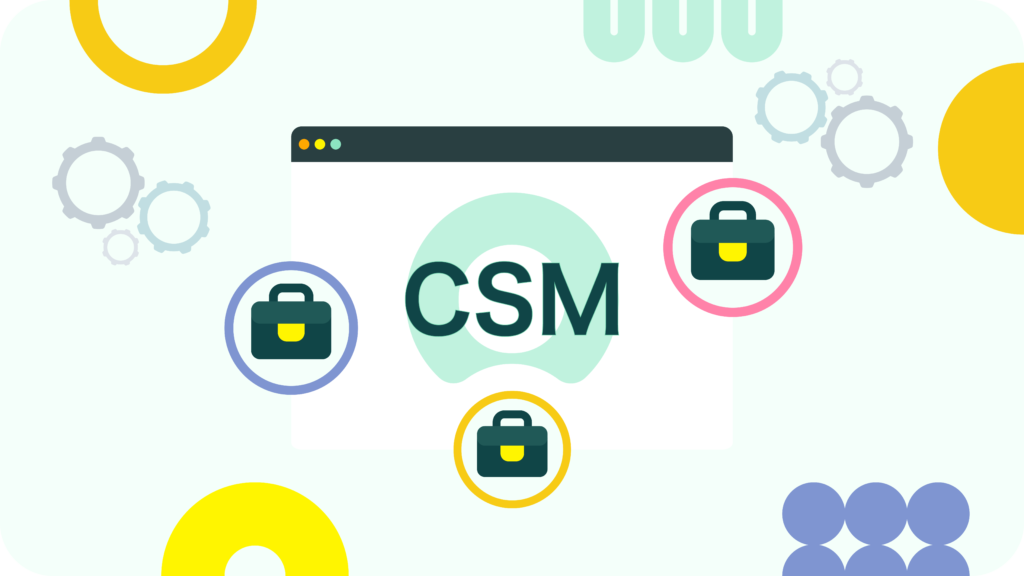 Implementing ServiceNow CSM is possible in as many ways as many customers are. However, the basic ServiceNow CSM use cases are similar regardless of the industry.
Optimizing your customer contact center, even when everyone is working from home, by providing services anytime, anywhere, by any means. It connects numerous systems in a single dashboard, quickly addresses customer issues to the organization, and identifies and responds effectively to problems.
Maximizing customer self-service empowers clients to help themselves by giving access to a self-service catalog, communities, knowledge base, virtual agent, and portal. It lets them interact via Communities and get quick answers from Virtual Agent anytime.
Managing the vendor lifecycle helps to monitor products and services, use workflows to organize activities, improve communication and collaboration with vendors, and take timely action on potential issues. It automates manual processes to save time and money and provides self-service tools to address common requests.
Recap
ServiceNow CSM is a relatively new application, it gives you a choice of communication options by utilizing multi-channel interactions. It allows you to provide services and support to your external customers. The result is customer service that is effortless, connected, and proactive. Try ServiceNow Customer Service Management to provide better customer service for your customers, agents, and technicians and make your business faster and more efficient.