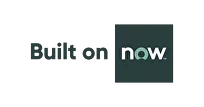 Tableau Connector for ServiceNow
ServiceNow Tableau integration app for easy data export. Developed to fit your ServiceNow ecosystem natively.
Compatibility: Vancouver, Utah, Tokyo
Key Features
ServiceNow Tableau Connector Key Features
Seamless Integration
Connect ServiceNow to Tableau Server or Tableau Cloud easily with a no-code experience and create data sources through the ServiceNow Portal, allowing you to streamline the ServiceNow data analysis process.
No-Code Required
The intuitive interface of Tableau Connector for ServiceNow makes exporting data from ServiceNow as easy as possible without programming skills, avoiding additional training or expenses.
Custom Reporting
Generate custom ServiceNow reports based on actual data and easily filter tables and fields to narrow data export for further visualization in Tableau Cloud or Tableau Server.
Unlimited Data Export
With advanced application architecture to optimize data transfer and processing, you can export large amounts of data without impact on ServiceNow instance performance.
Schedule Data Export
Schedule automated ServiceNow data export at a preferred time to ensure that reports are always up-to-date and eliminate the need for manual interventions, reducing the risk of errors and improving overall data accuracy.
Controlled data security
Ensure secure data sharing by granting permission for data access and setting management only to selected users. Manage users conveniently with predefined user roles.
HOW IT WORKS
Gather Insights and Improve Business Performance with the Tableau ServiceNow Integration
Collect and analyze a ton of ServiceNow data easily to find new opportunities with the help of the Tableau Connector
Install
Find Tableau Connector for ServiceNow on ServiceNow Store and install it on your ServiceNow Instance.
Create Data Source
Create a data source with required ServiceNow data using Connector. Copy the auto-generated link to the data source.
Export Data
Paste the URL in the Tableau Desktop using Web Data Connector.
Build Reports
Now you can build informative ServiceNow dashboards with advanced charts in Tableau.
Send a request to get pricing details and see how it fits your enterprise requirements.
TESTIMONIALS
Resources
CONTACT US
Got Questions? We're Here to Help!
"*" indicates required fields