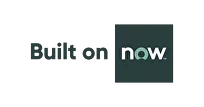 Power BI Connector for ServiceNow
ServiceNow Power BI integration app for easy data export. Developed to natively fit your ServiceNow ecosystem.
Streamlined Data Export and Integration
The Power BI Connector for ServiceNow offers an intuitive, no-code interface that allows users to effortlessly connect ServiceNow and Power BI. The connector also enables the efficient export of Reference type data through the dot-walking mechanism, ensuring seamless integration and analysis of related records and fields in Power BI.
Flexible Data Management and Refresh
Catering to various business needs, users can create multiple connectors to prepare different data sets. Advanced filtering options enable precise data selection for export and visualization. The connector supports Incremental Refresh for improved performance and efficiency, as well as scheduled refreshes, ensuring that Power BI reports and dashboards are consistently up-to-date.

Enhanced Security and User Management
The Power BI Connector for ServiceNow prioritizes data security by enabling controlled access and setting management for selected users. Predefined user roles facilitate convenient user management, while the ability to grant data access permissions ensures secure data sharing across the organization.
Key Features
ServiceNow Power BI Connector Key Features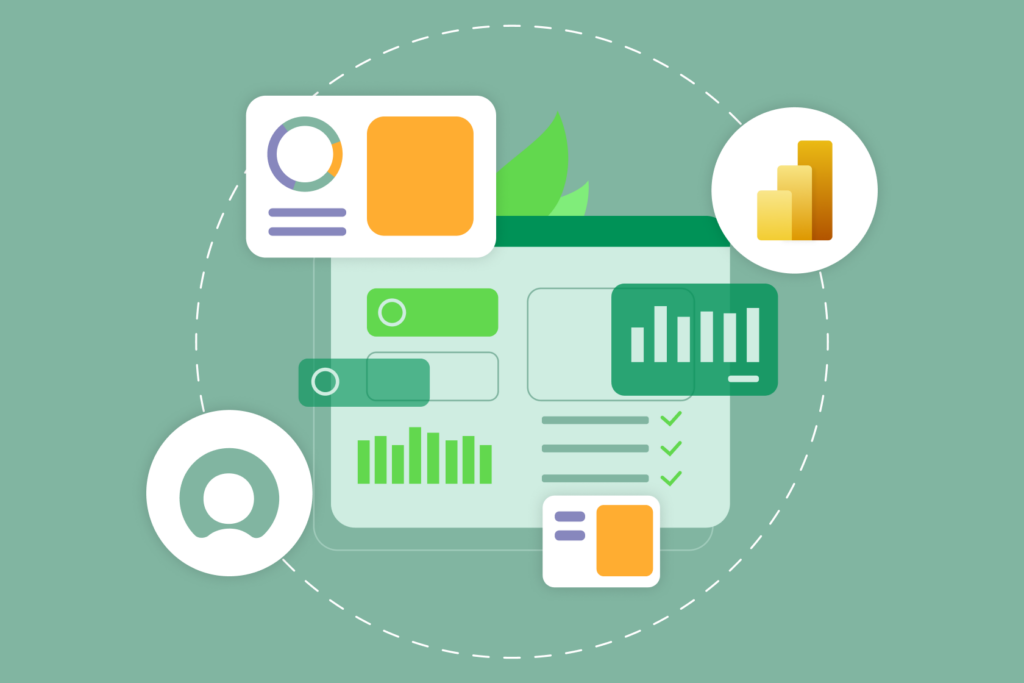 1. Intuitive UI
Intuitive User interface through ServiceNow portal. Connect ServiceNow and other data sources to Power BI with no-code experience.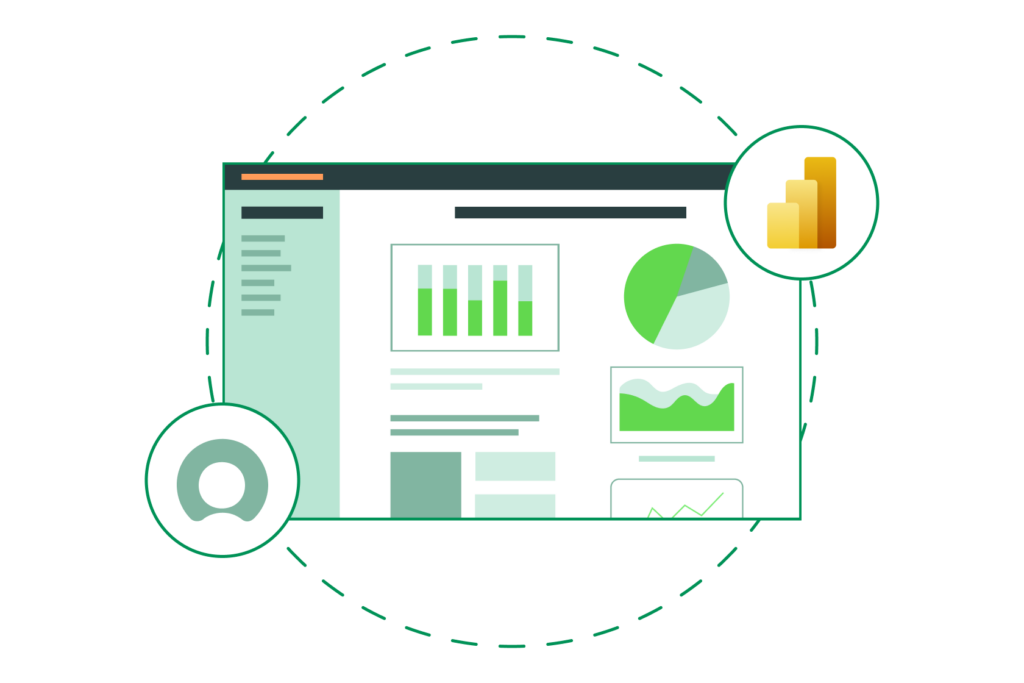 2. Customized Reporting
Empower ServiceNow reporting features with filtering options and Power Query Support for comprehensive reporting.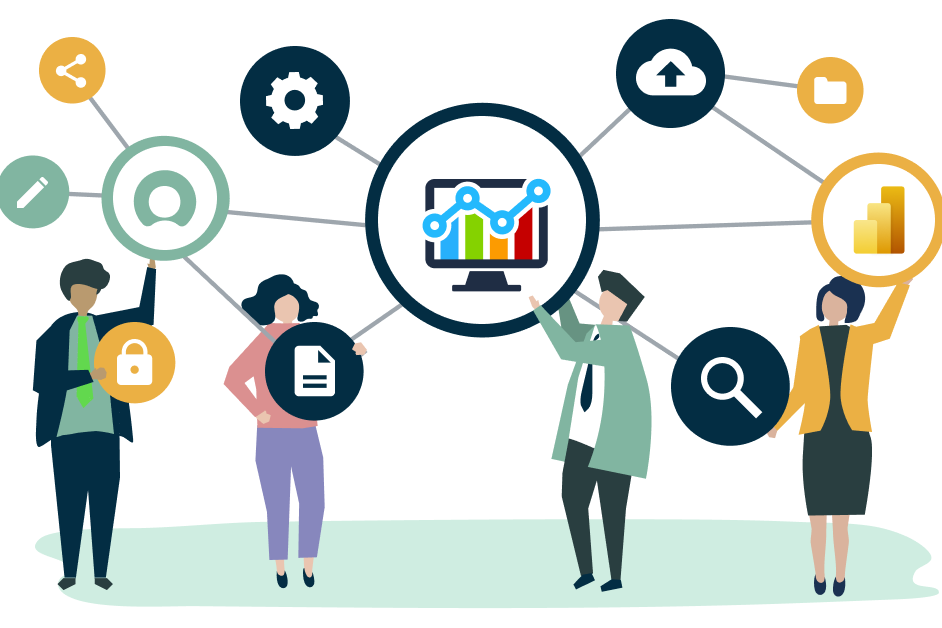 3. Data Security
Grant permissions for data access with convenient and predefined User roles management.
HOW IT WORKS
Gather Insights and Improve Business Performance with the Power BI ServiceNow Integration
Collect and analyze a ton of ServiceNow data easily to find new opportunities with the help of the Power BI Connector
Install
Find the Power BI Connector for ServiceNow on the ServiceNow Store and install it on your ServiceNow instance.
Create Data Source
Create a data source with the required ServiceNow data using the connector. Copy the OData feed URL that is auto-generated for the data source.
Export Data
Paste the OData feed URL in the Power BI Desktop using the 'Get Data' option and the 'OData feed' data source.
Build Reports
Now you can build informative ServiceNow dashboards with advanced charts in Power BI.
GALLERY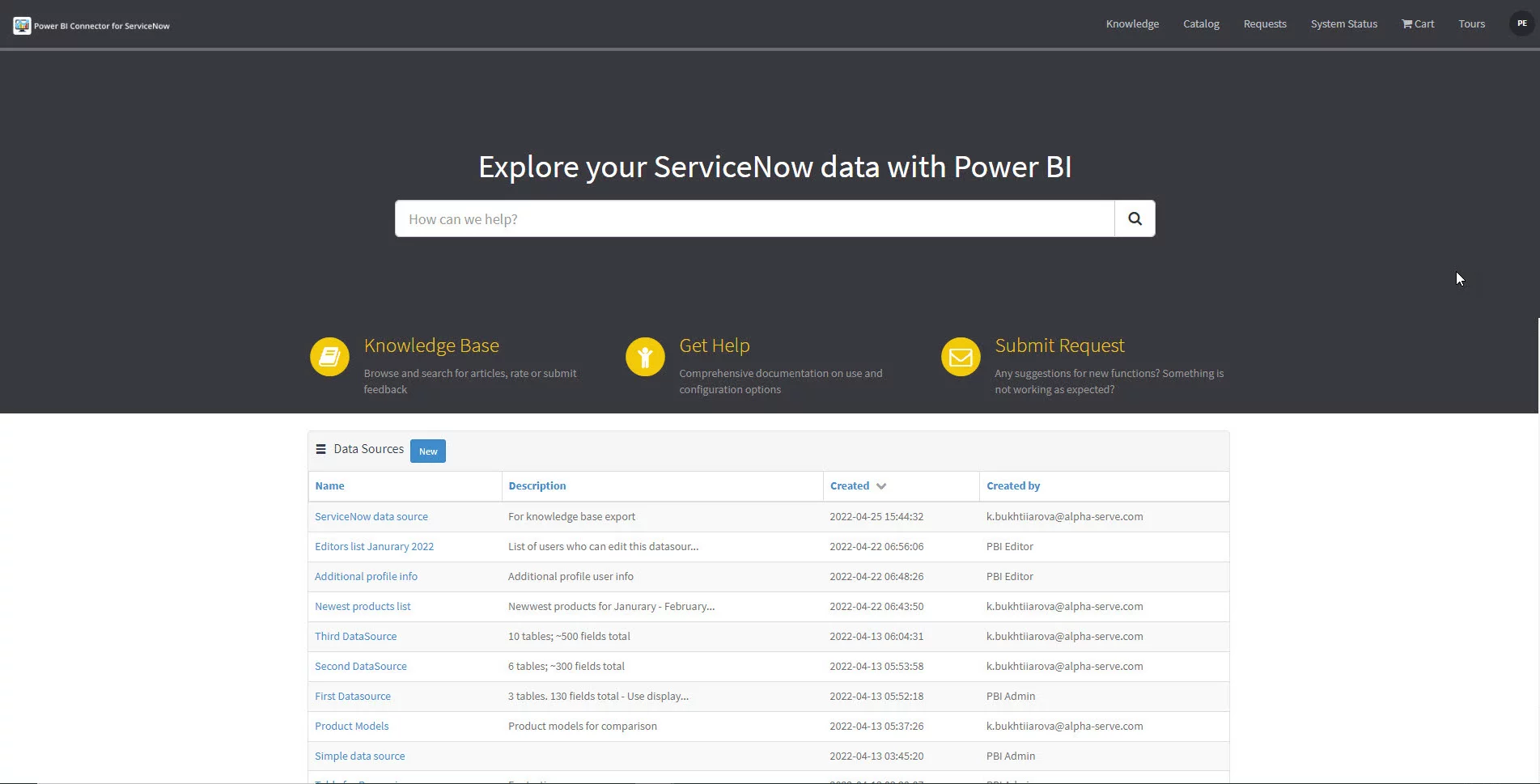 eaa73d7d1b2345506069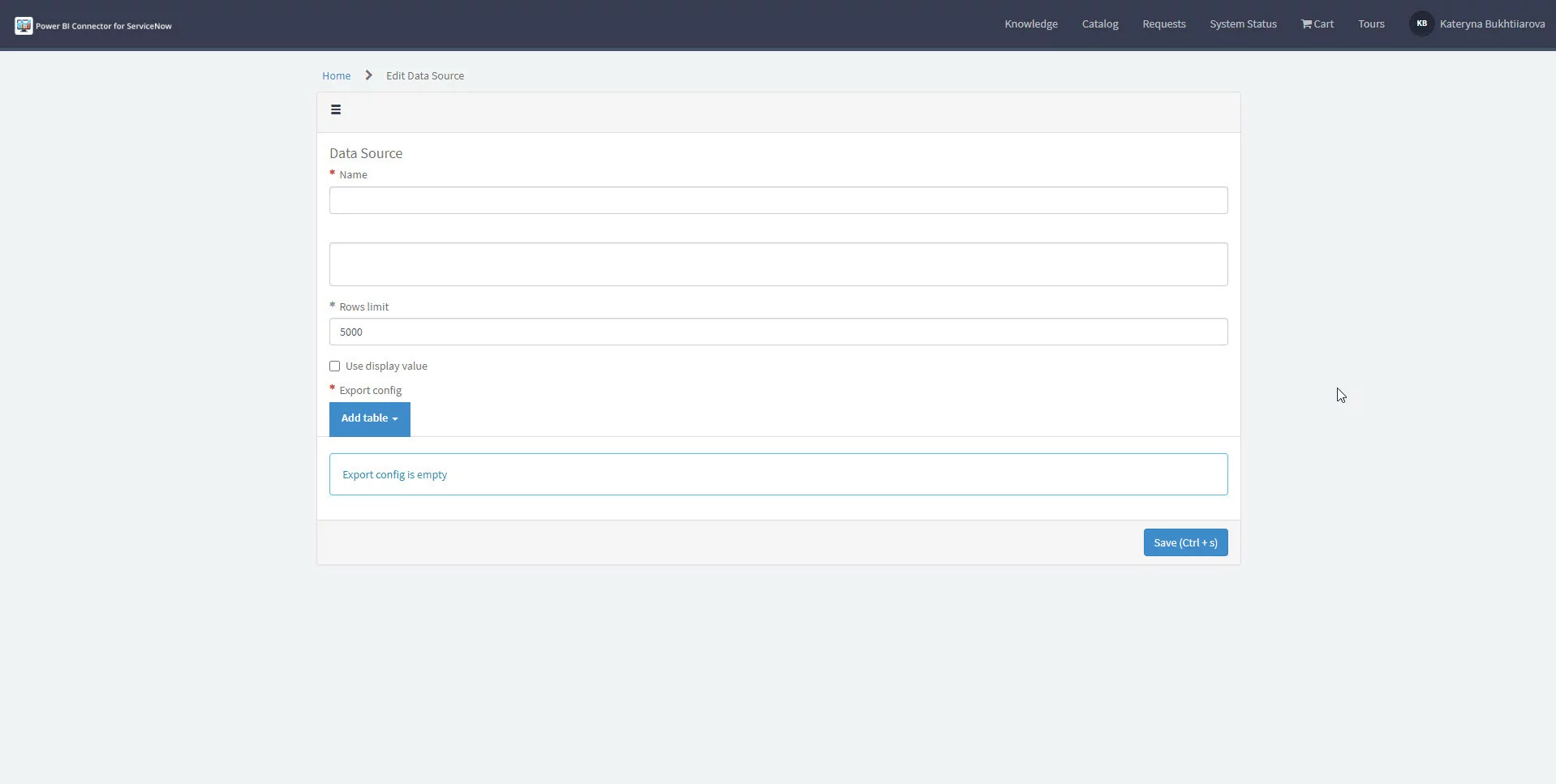 a6a73d7d1b2345506069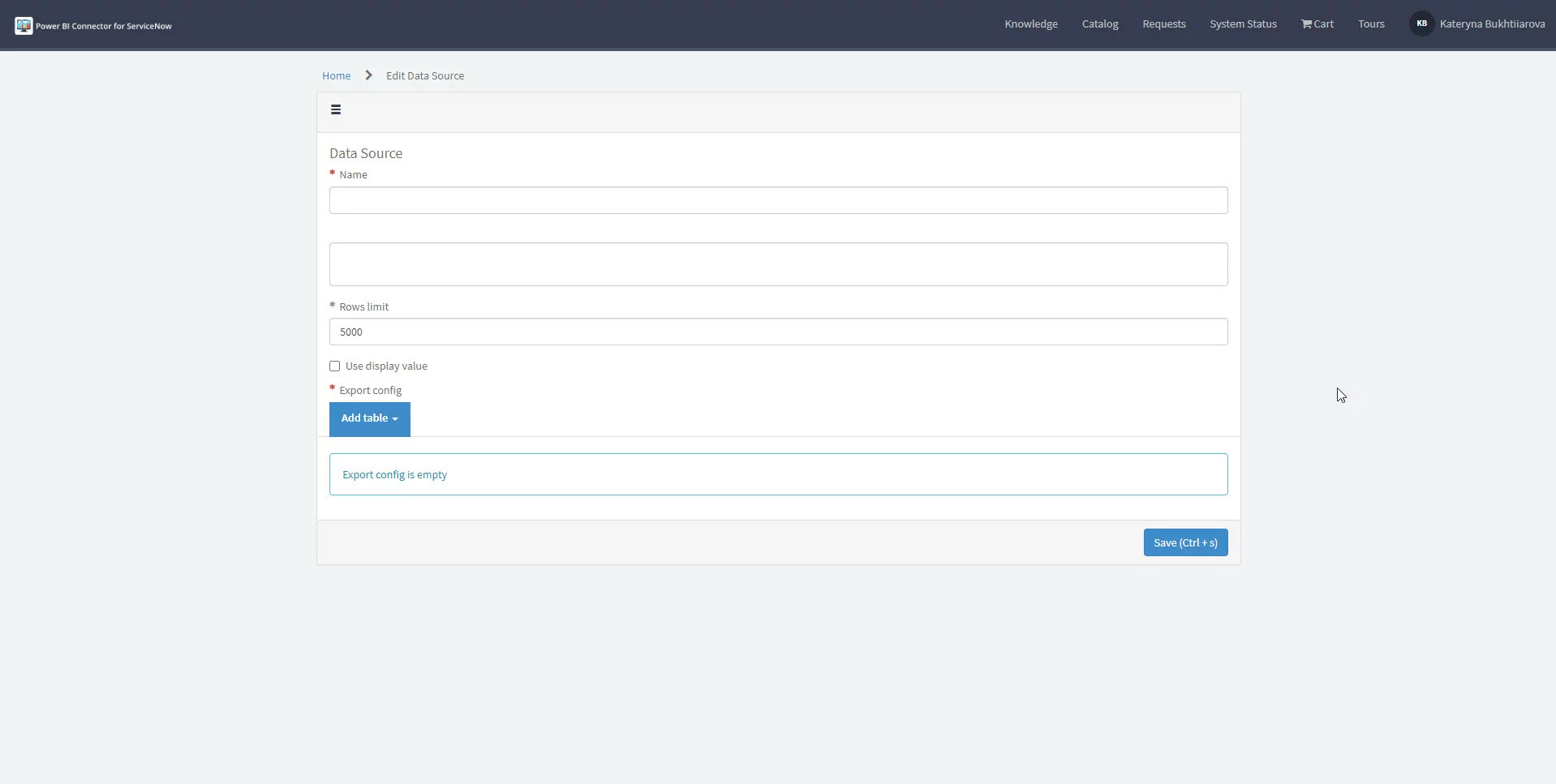 a6a73d7d1b2345506069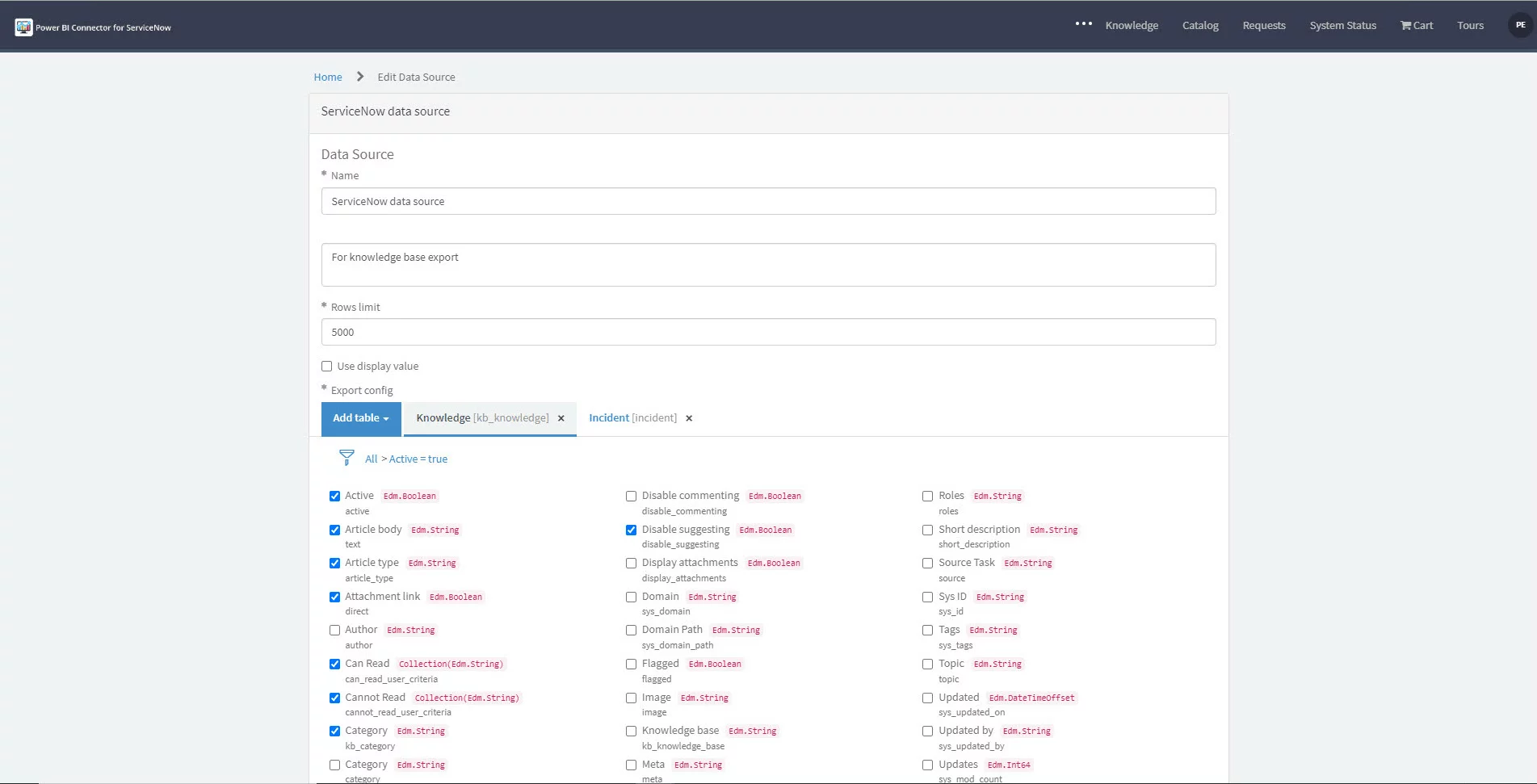 2ea73d7d1b2345506069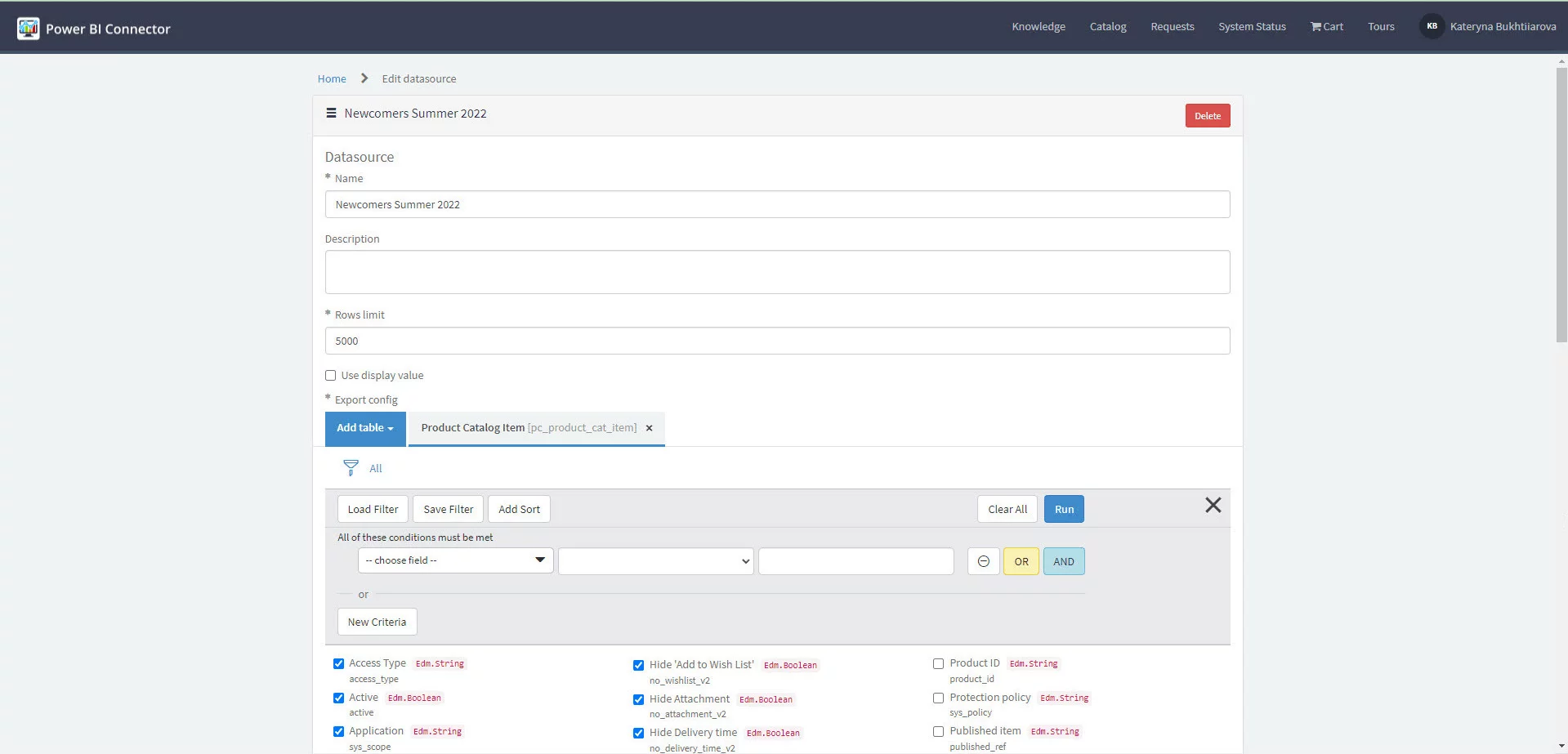 2aa73d7d1b2345506069
Send a request to get pricing details and see how it fits your enterprise requirements.
TESTIMONIALS
What our customers tell about Power BI Connector
Overall: Good to go.
Pros: A fully integrated and automated solution. Can be accessed by anyone, even by thise who don't have technical skills. Well-structured architectural design helped us to meet requirements. Workflow automation reduced hours spent manually exporting data. System capability aligns with our technical requirements. Helped with data quality improvements such as data formatting, structure, approval tracking and process transparency.
Cons: Not really a con bit more like clarification. Provides actual data, not real-time. But data extraction takes a couple of minutes.
Reasons for Choosing Power BI Connector for ServiceNow: Recomendation.
Pros: I liked the fact that I could quickly and easily connect my ServiceNow data to Power BI, which made it simpler for me to visualize, analyze, and report on my ServiceNow data. My ServiceNow data can be quickly used to build bespoke reports and dashboards thanks to the connector. In addition, the connector incorporates the Power BI service, enabling me to share reports and work with others without difficulty.
Cons: The Power BI Connector for ServiceNow's lack of user-friendliness is among its least preferred features. To get the most out of the connector, you must have a solid understanding of both Power BI and ServiceNow. Additionally, there isn't a lot of customization options available with the connector when importing data from ServiceNow. Last but not least, the connector's documentation and support are scarce, which makes it challenging to troubleshoot any problems that might arise.
Overall: Tive uma uma experiência boa
Pros: Me ajuda nas minhas atividades diárias de uma forma geral
Cons: Gosto das funcionalidades nas atividades do meu trabalho.
Overall: It has enabled me to quickly fetch client related data from service now related to SLAs,ticket queues,etc and have a visual representation of it thus helped me in my data analysis and in making data driven decisions.
Pros: 1. Allows you to easily fetch realtime servicenow data2. Its like plug-in use functionality with good documentation support3. ServiceNow data can be easily visualized in the form of dashboards in powerbi4. Makes data driven decisions easiler 5. Support for data manipulation operations like filtering, cleaning makes it more customizable
Cons: 1. More integration options can be added 2. Data exporting and importing speed can be improved
Resources
CONTACT US
Got Questions? We're Here to Help!
"*" indicates required fields