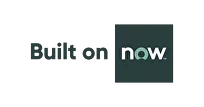 Power BI Connector for ServiceNow
ServiceNow Power BI integration app for easy data export. Developed to natively fit your ServiceNow ecosystem.
Compatibility: Vancouver, Utah, Tokyo
Streamlined Data Export and Integration
The Power BI Connector for ServiceNow offers an intuitive, no-code interface that allows users to effortlessly connect ServiceNow and Power BI. The connector also enables the efficient export of Reference type data through the dot-walking mechanism, ensuring seamless integration and analysis of related records and fields in Power BI.
Flexible Data Management and Refresh
Catering to various business needs, users can create multiple connectors to prepare different data sets. Advanced filtering options enable precise data selection for export and visualization. The connector supports Incremental Refresh for improved performance and efficiency, as well as scheduled refreshes, ensuring that Power BI reports and dashboards are consistently up-to-date.

Enhanced Security and User Management
The Power BI Connector for ServiceNow prioritizes data security by enabling controlled access and setting management for selected users. Predefined user roles facilitate convenient user management, while the ability to grant data access permissions ensures secure data sharing across the organization.
Key Features
ServiceNow Power BI Connector Key Features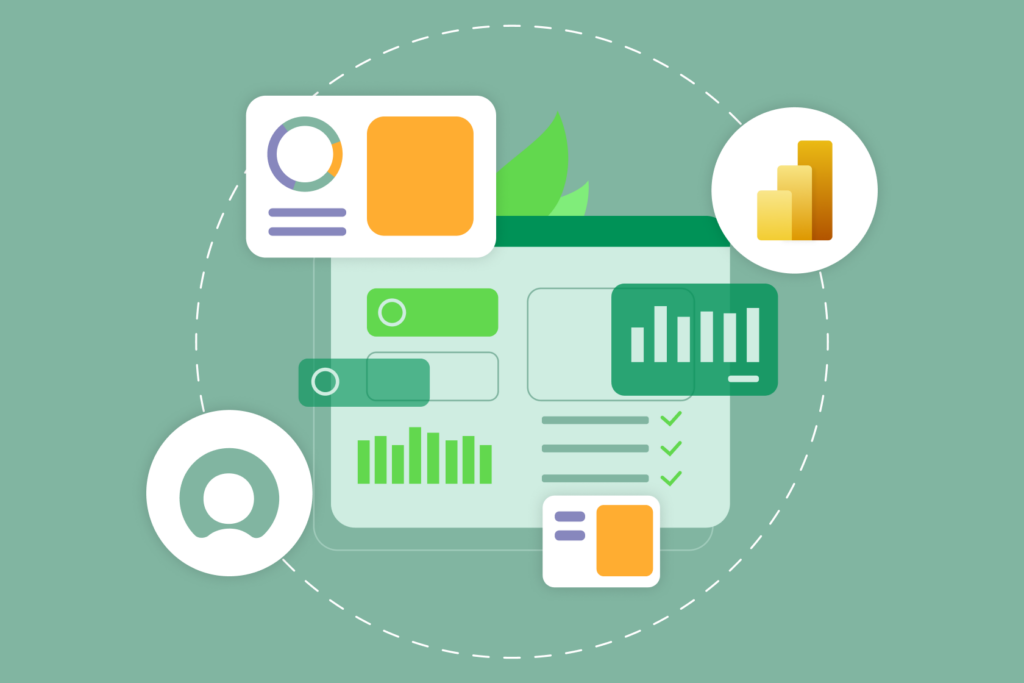 1. Intuitive UI
Intuitive User interface through ServiceNow portal. Connect ServiceNow and other data sources to Power BI with no-code experience.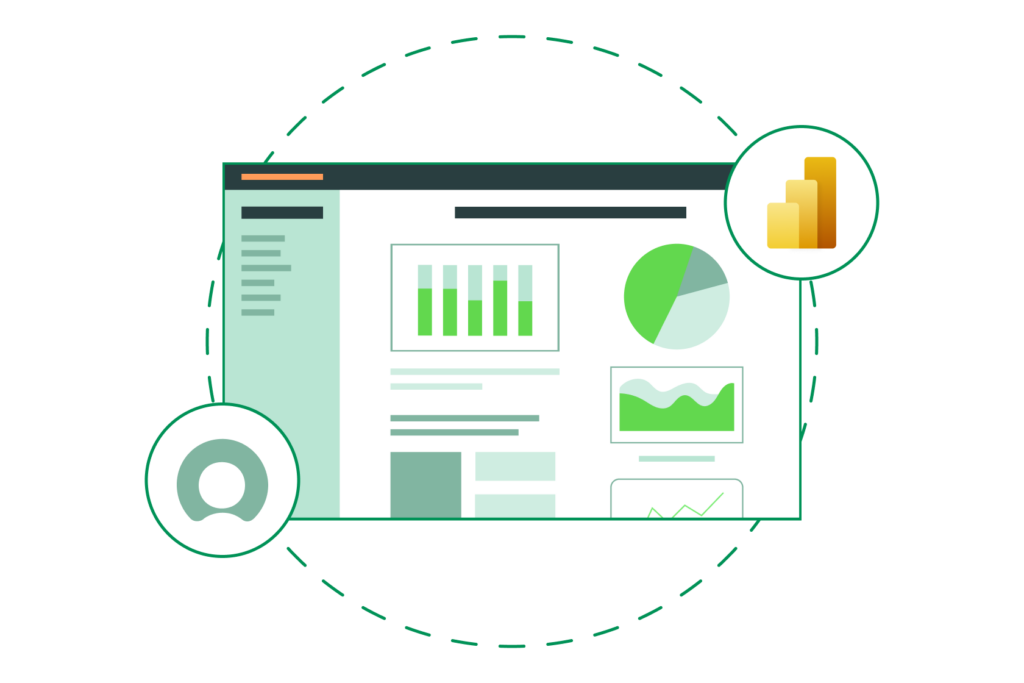 2. Customized Reporting
Empower ServiceNow reporting features with filtering options and Power Query Support for comprehensive reporting.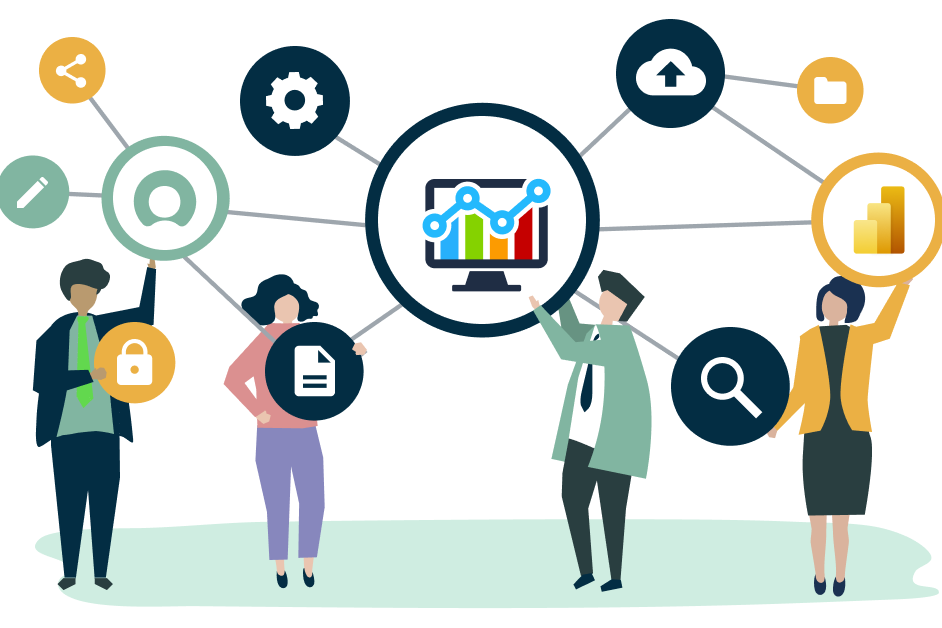 3. Data Security
Grant permissions for data access with convenient and predefined User roles management.
HOW IT WORKS
Gather Insights and Improve Business Performance with the Power BI ServiceNow Integration
Collect and analyze a ton of ServiceNow data easily to find new opportunities with the help of the Power BI Connector
Install
Find the Power BI Connector for ServiceNow on the ServiceNow Store and install it on your ServiceNow instance.
Create Data Source
Create a data source with the required ServiceNow data using the connector. Copy the OData feed URL that is auto-generated for the data source.
Export Data
Paste the OData feed URL in the Power BI Desktop using the 'Get Data' option and the 'OData feed' data source.
Build Reports
Now you can build informative ServiceNow dashboards with advanced charts in Power BI.
GALLERY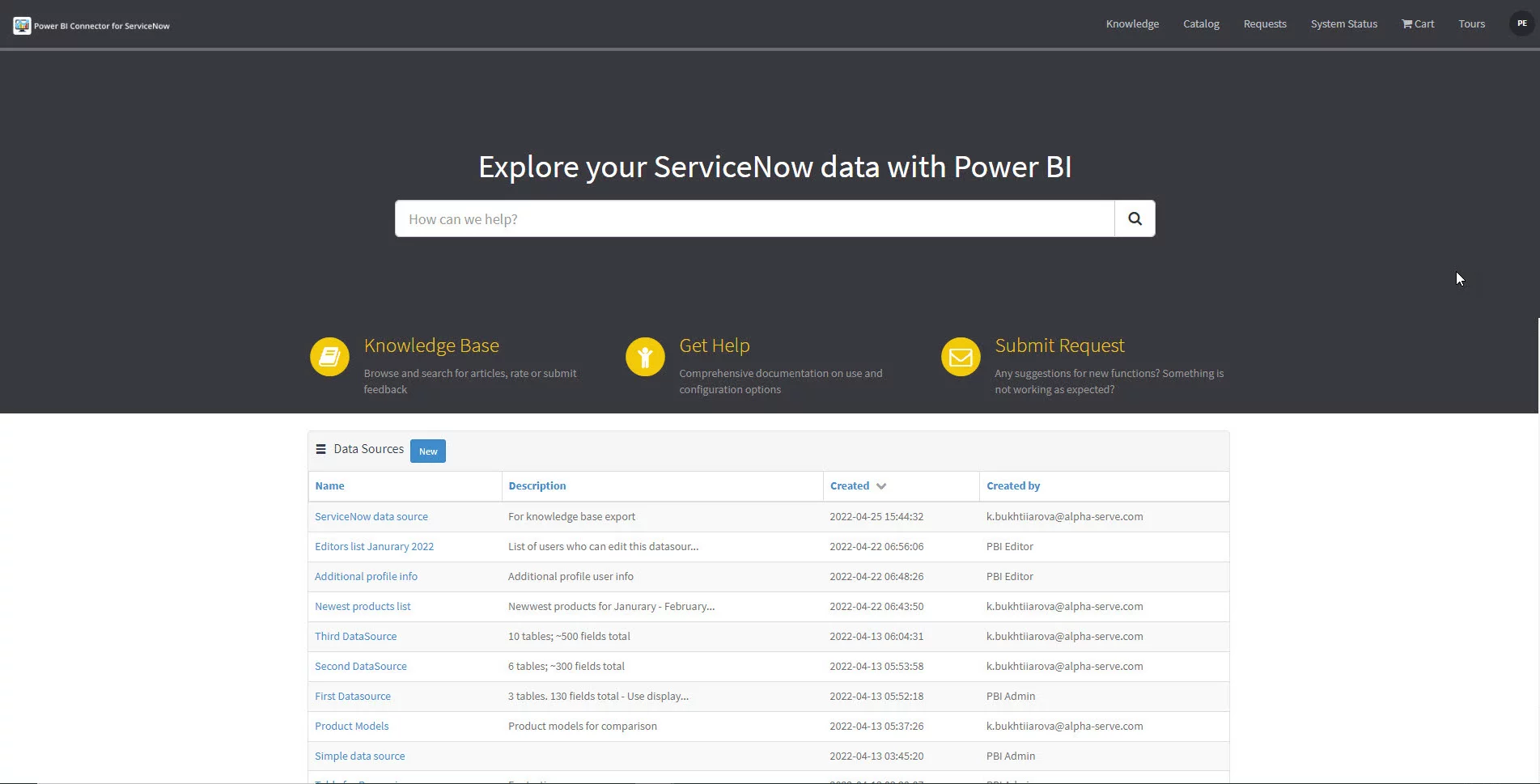 eaa73d7d1b2345506069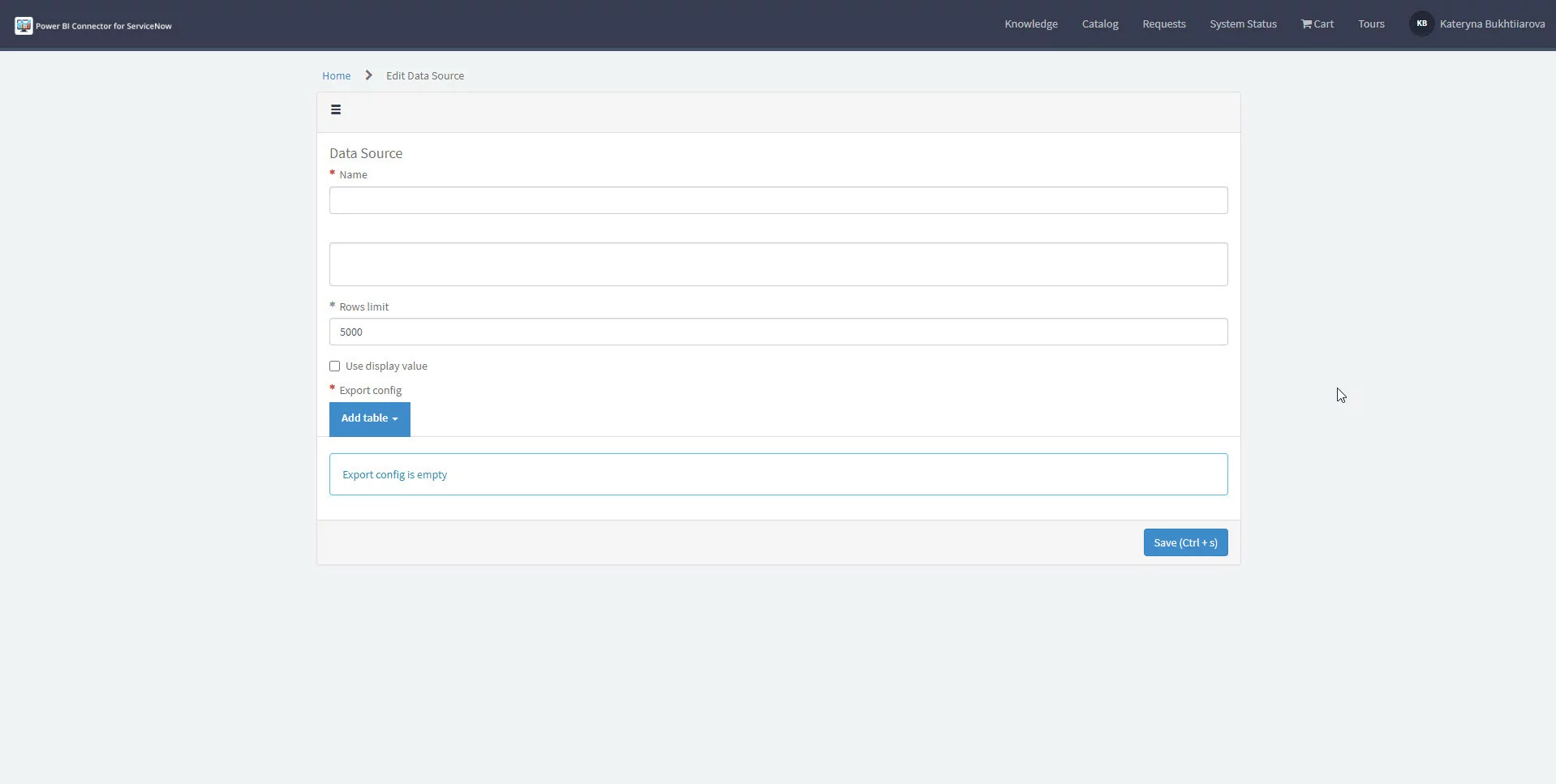 a6a73d7d1b2345506069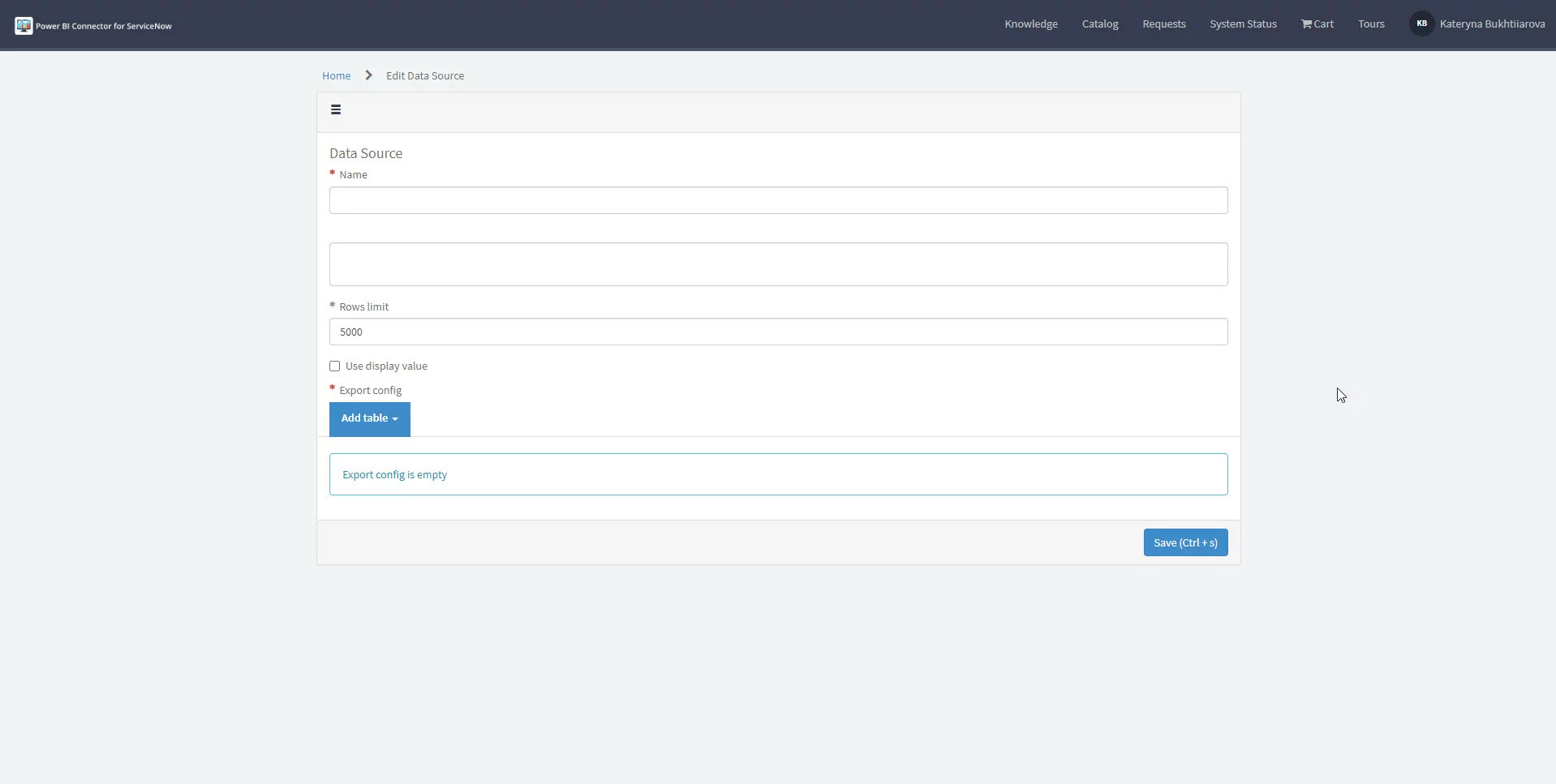 a6a73d7d1b2345506069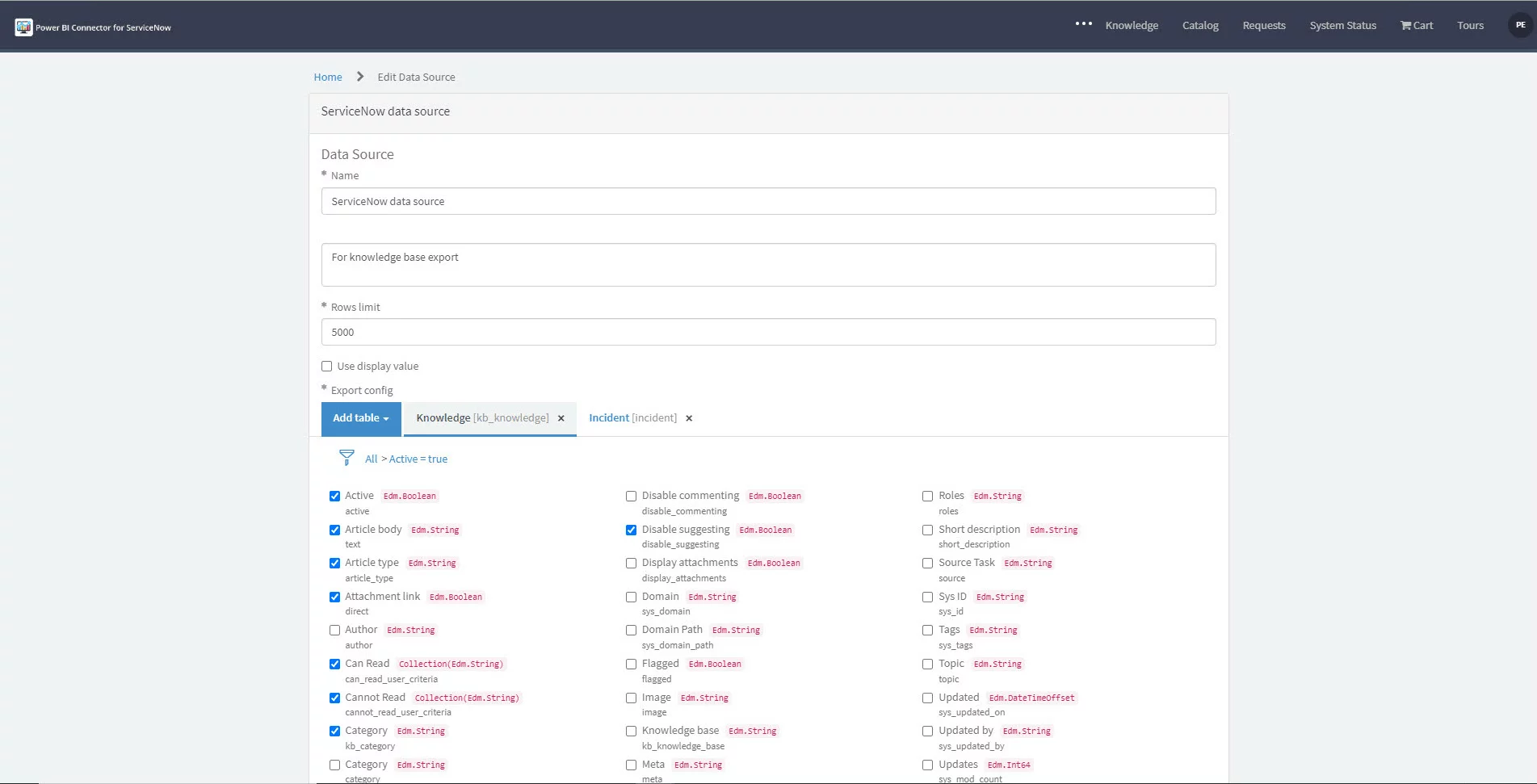 2ea73d7d1b2345506069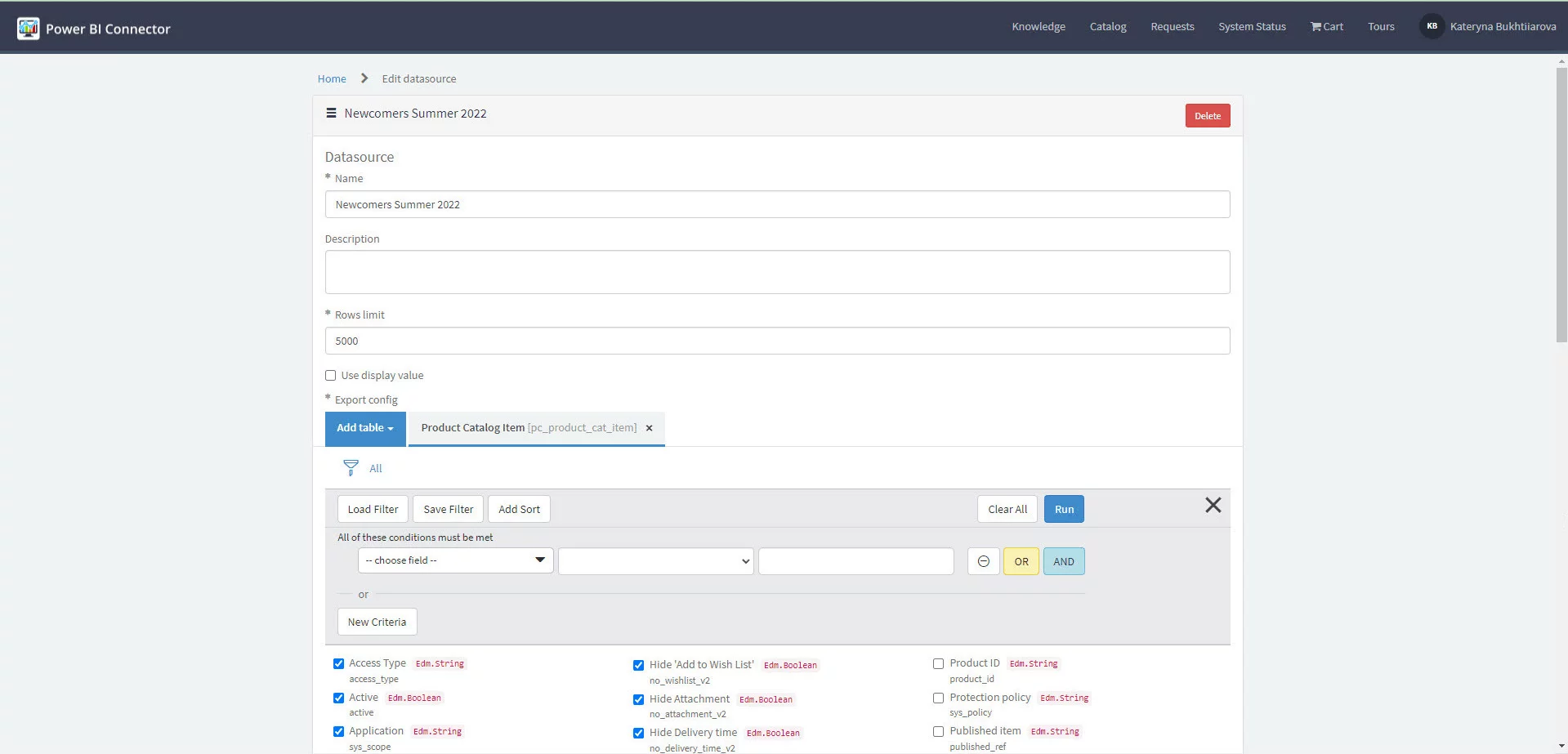 2aa73d7d1b2345506069
Send a request to get pricing details and see how it fits your enterprise requirements.
TESTIMONIALS
What our customers tell about Power BI Connector
Overall: Despite the fact that the Power BI Connector for ServiceNow can be a useful tool for IT teams to learn more about their ITSM processes, it might not be the best choice for every organization or use case.
Pros: Users can track incidents and requests, monitor service levels, gain insights into ITSM processes, and analyze performance metrics by using this connector.
Cons: For users who are unfamiliar with Power BI or ServiceNow, the Power BI Connector for ServiceNow can be challenging.
Pros: Easy to use. Easy to train Works well for employees from various backgrounds
Cons: Connectivity needs to be better SQL, python and other
Overall: Sharing data between applications and teams has been a useful tool for us and makes Power BI Connector supercilious
Pros: Easy to use & share data which integrates seamlessly with our CMS software
Cons: A complete tool that sometimes makes it difficult to disseminate easily to the Team
Overall: Tive uma uma experiência boa
Pros: Me ajuda nas minhas atividades diárias de uma forma geral
Cons: Gosto das funcionalidades nas atividades do meu trabalho.
Resources
CONTACT US
Got Questions? We're Here to Help!
"*" indicates required fields